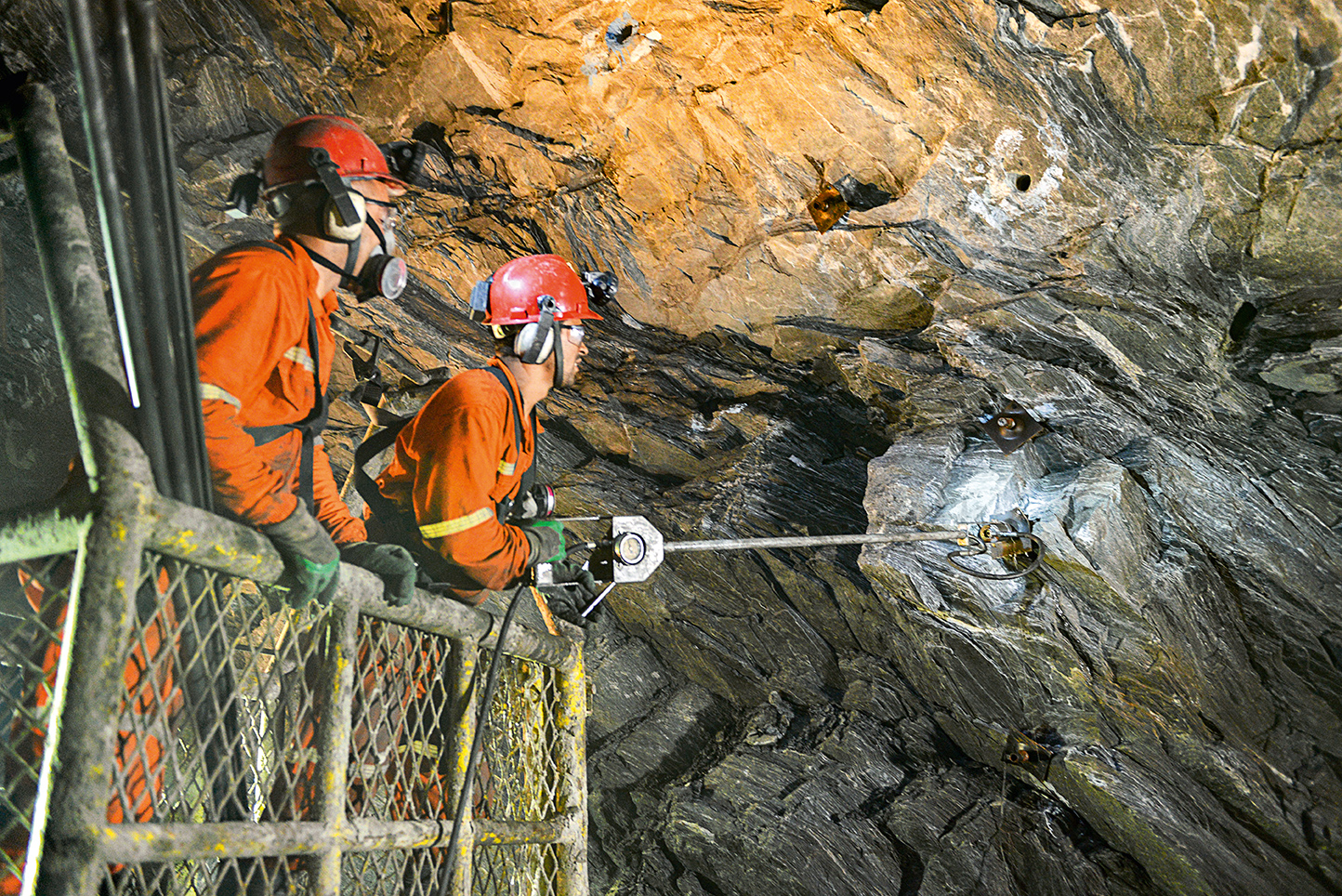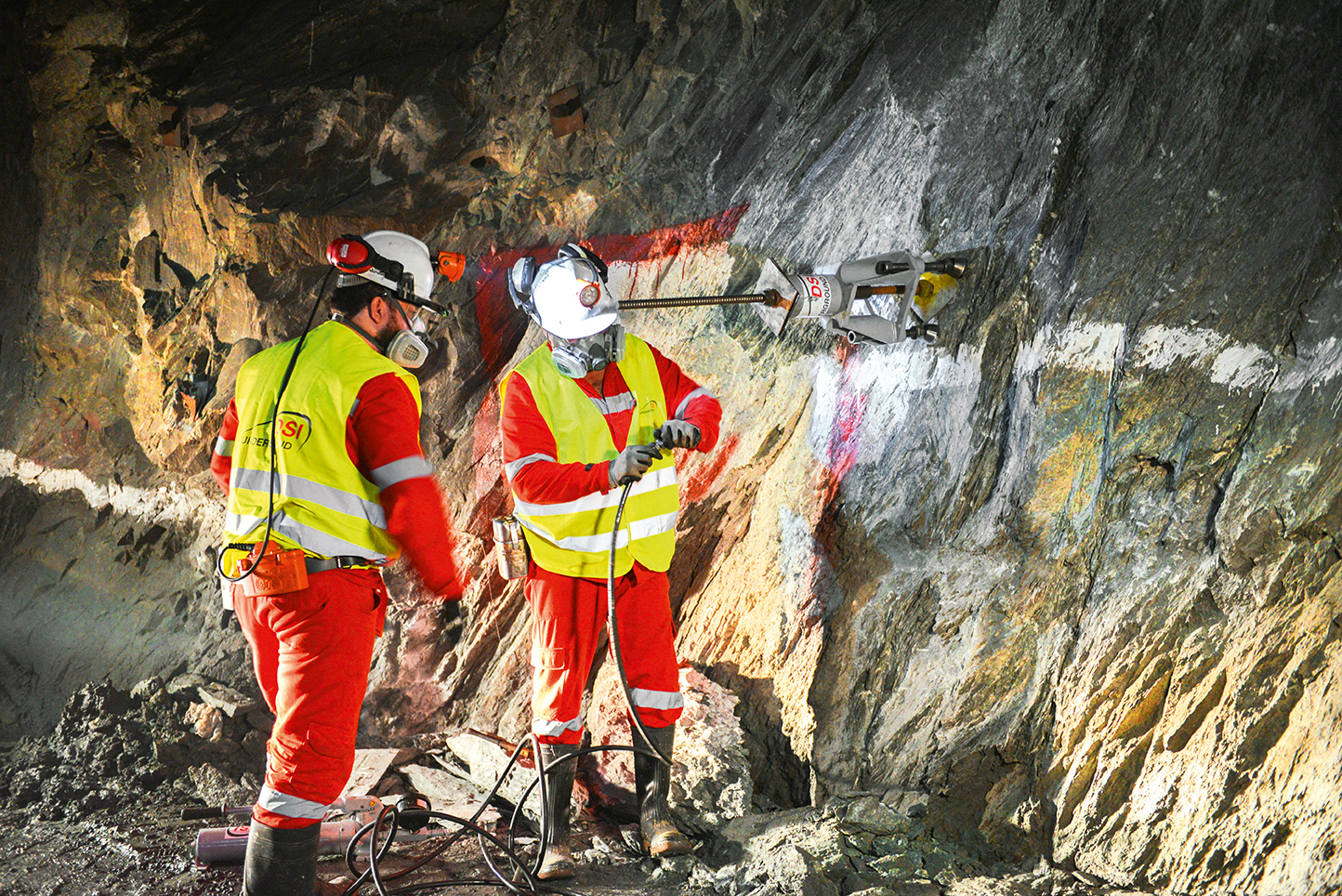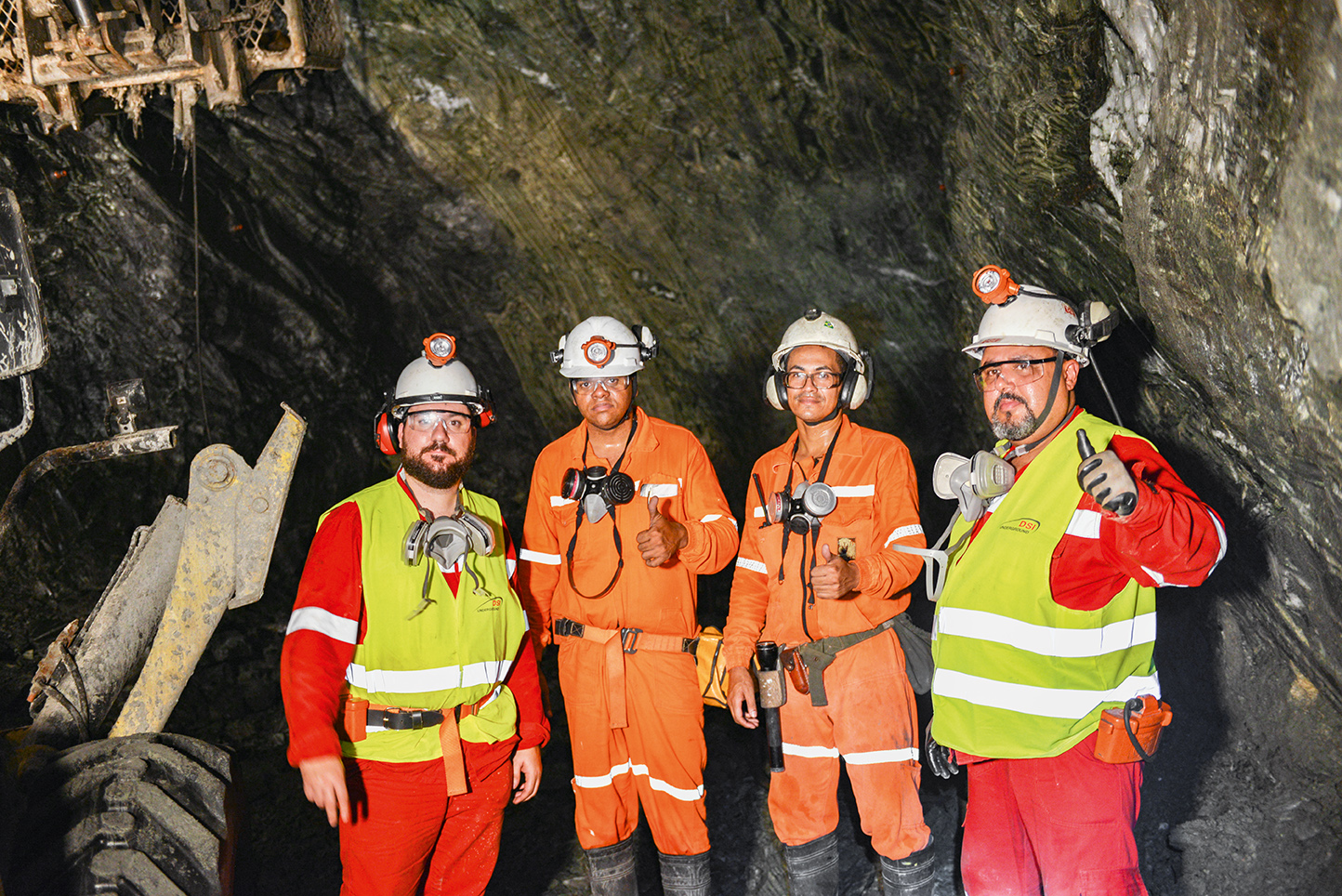 Systems for different geological Conditions: The Pilar Mine in Minas Gerais
The Pilar Mine near the town of Santa Bárbara in the Federal State of Minas Gerais, Brazil, is a gold mine that is operated by Jaguar Mining.
The underground mine is one of two mines forming part of the Caeté Complex that has a capacity of 2,200t per day. In the fourth quarter of 2016, the Caeté Complex processed 115,000t of ore and produced 9,308 ounces of gold. DSI Underground Brazil and the operator Jaguar Mining have a strong partnership in which DSI Underground develops alternative products and technologies permitting the mine to achieve its mining targets.
The geology at the Pilar Mine includes sections with fractured rock as well as sections with hard rock, which represents a challenge in terms of supplying the mine with the matching products for ground support. To stabilize the drifts, DSI Underground produces and supplies 2.4m long, 22mm Ø rock bolts as well as accessories and the equipment needed for installation. Furthermore, DSI Underground produces and supplies 2.4m long OMEGABOLT® Expandable Friction Bolts.
Bonding forces between the friction bolt and the rock mass are caused by form closure and friction transfer between the borehole wall and the rock bolt which is expanded by hydraulic pressure. The anchor systems are installed together with 28mm x 450mm FASLOC® Resin Cartridges ensuring that the anchor systems develop their load-bearing capacity immediately. DSI Underground's service package also includes permanent training for the mine personnel, field tests underground and the development of new mining strategies in co-operation with the owner.
Back
More Projects