Driving progress in underground operations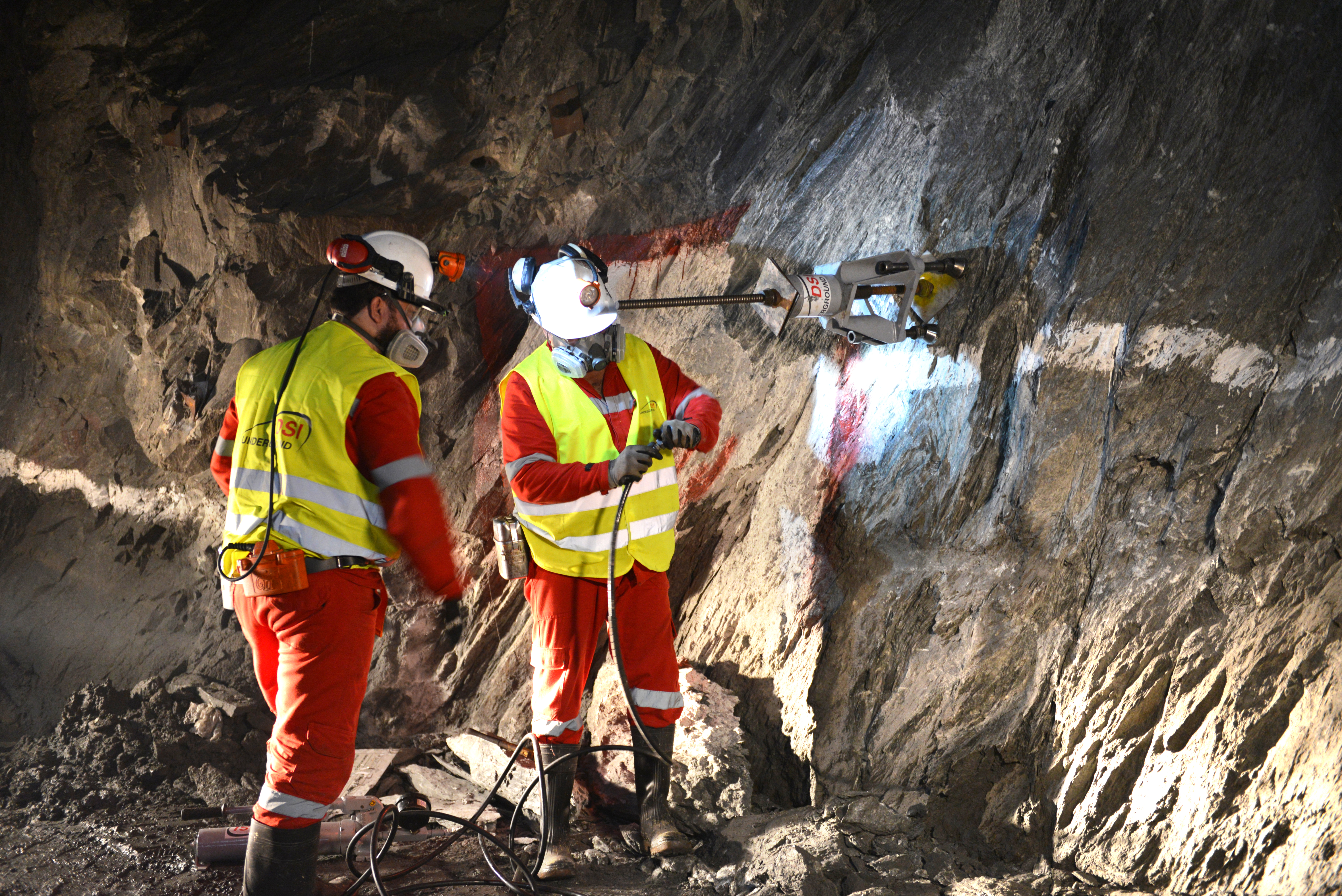 DSI Underground is the world's leading supplier of ground support products, systems and solutions for the underground mining and tunneling industry. We are present in 70 countries and employ over 2,000 people, including engineers and technical specialists with in-depth experience of the underground industry.
With market-leading brands covering everything from bolting systems through to injection chemicals and resin capsules, we reinforce mines, tunnels and underground structures, helping our customers advance underground, and advance towards their objectives – faster and more efficiently than ever.
Crucially, while many suppliers simply offer standardized products, we apply our know-how to deliver customized solutions – created in collaboration with our customers, and modified and tailored to fulfil individual, specialized needs.
Accredited to ISO 9001:2015, with global manufacturing facilities and exhaustive in-house testing, we can meet even the most challenging lead-times and order volumes, with the highest levels of quality and safety every time.
Meanwhile, with bespoke and truly international logistics capabilities, we can deliver reliably on time, ensuring continuous production and continuous uptime and operation around the clock.
And finally, with a presence in all key markets, our expert team is available with detailed recommendations and comprehensive advice, including on-site installation supervision, training and testing – all to solve technical challenges and keep your business moving forward.
All together, we reinforce operations, teams and capability, helping you advancing into the earth – and into the future.
About Triton
Building better businesses.
Since 2011, DSI Underground has been owned by Triton: an international investment firm, founded in 1997 with a mission to build better businesses for the longer term through partnership.
Triton invests in medium-sized businesses with management located in Europe that fall within the industrial, business services and consumer/health sectors.
Triton funds approximately 100 investors, including, pension funds, sovereign wealth funds, insurance companies and endowments. Triton includes environmental, social and governance criteria into investment considerations and decision-making processes, helping to capture long-term value.
Since its founding, Triton has completed more than 60 investments and supported more than 260 acquisitions. 
For more information, visit www.triton-partners.com.