Driving progress in underground operations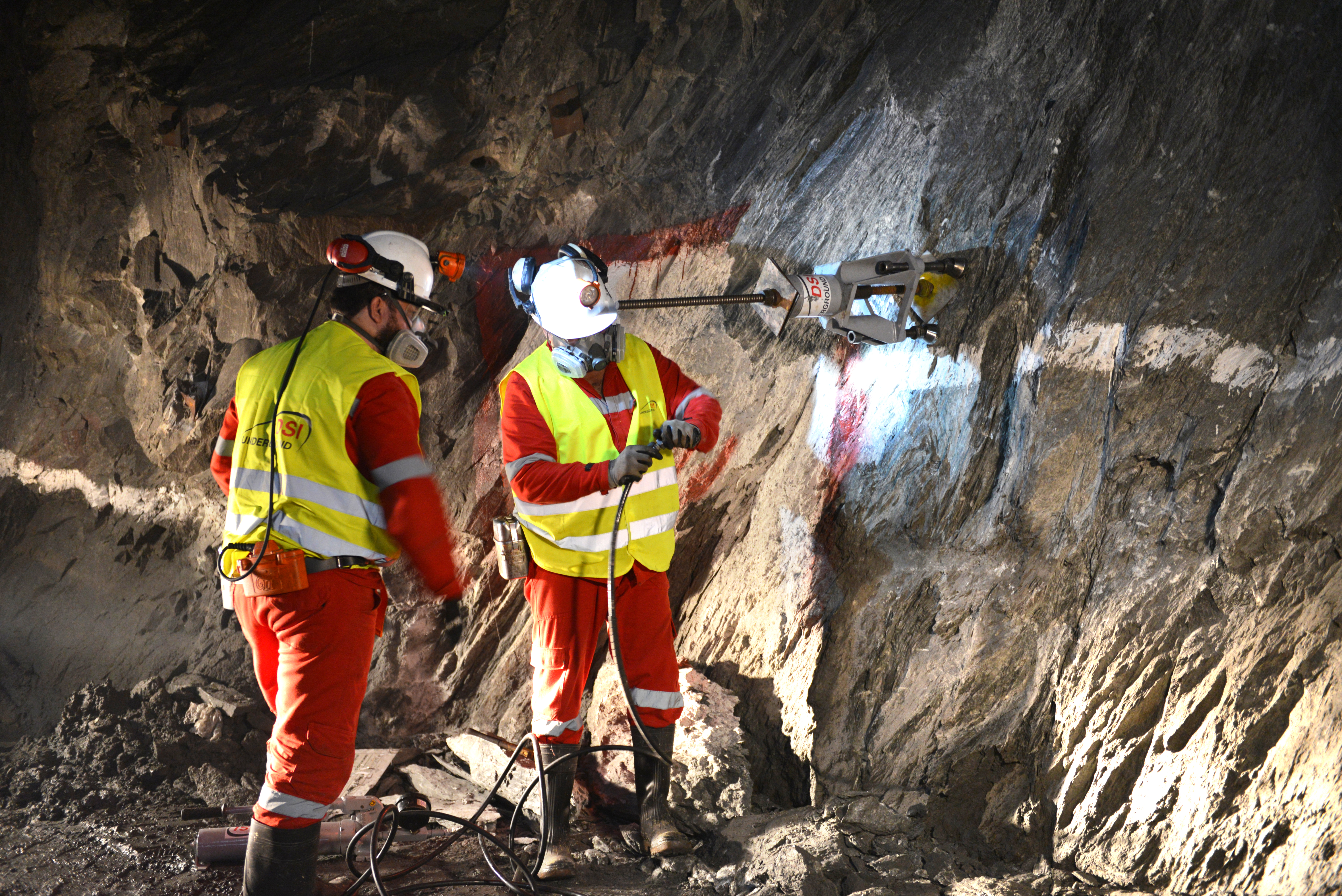 DSI Underground is the world's leading supplier of ground support products, systems and solutions for the underground mining and tunneling industry. We are present in 70 countries and employ over 2,500 people, including engineers and technical specialists with in-depth experience of the underground industry.
With market-leading brands covering everything from bolting systems through to injection chemicals and resin capsules, we reinforce mines, tunnels and underground structures, helping our customers advance underground, and advance towards their objectives – faster and more efficiently than ever.
Crucially, while many suppliers simply offer standardized products, we apply our know-how to deliver customized solutions – created in collaboration with our customers, and modified and tailored to fulfil individual, specialized needs.
Accredited to ISO 9001:2015, with global manufacturing facilities and exhaustive in-house testing, we can meet even the most challenging lead-times and order volumes, with the highest levels of quality and safety every time.
Meanwhile, with bespoke and truly international logistics capabilities, we can deliver reliably on time, ensuring continuous production and continuous uptime and operation around the clock.
And finally, with a presence in all key markets, our expert team is available with detailed recommendations and comprehensive advice, including on-site installation supervision, training and testing – all to solve technical challenges and keep your business moving forward.
All together, we reinforce operations, teams and capability, helping you advancing into the earth – and into the future.
About Sandvik
Sandvik is a high-tech and global engineering group offering products and services that enhance customer productivity, profitability and safety. Sandvik holds world-leading positions in selected areas – tools and tooling systems for metal cutting; equipment and tools, service and technical solutions for the mining industry and rock excavation within the construction industry; products in advanced stainless steels and special alloys as well as products for industrial heating.
On July 2021 Sandvik has completed the acquisition of DSI Underground, the global leader in ground support and reinforcement products, systems and solutions for the underground mining and tunneling industries.