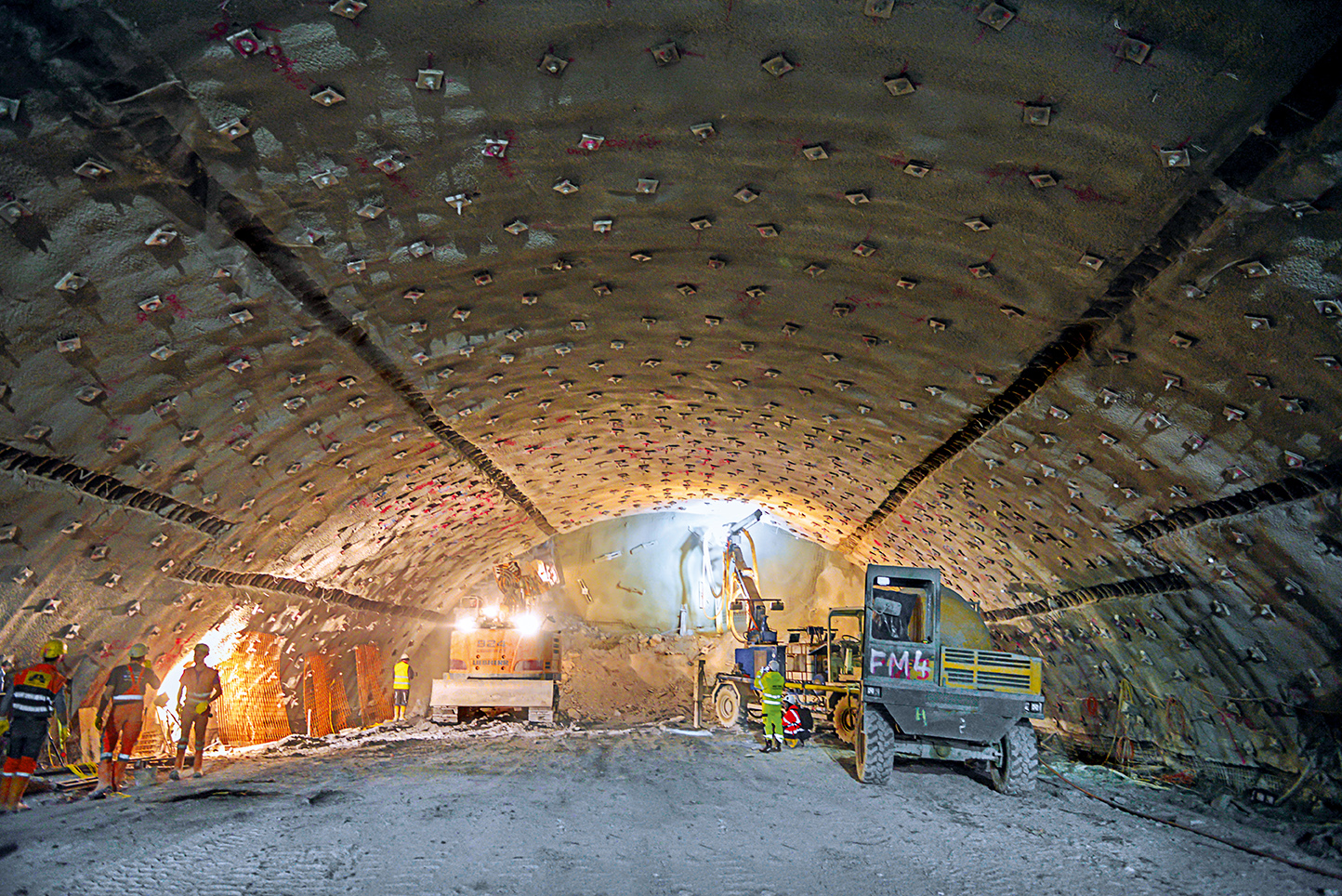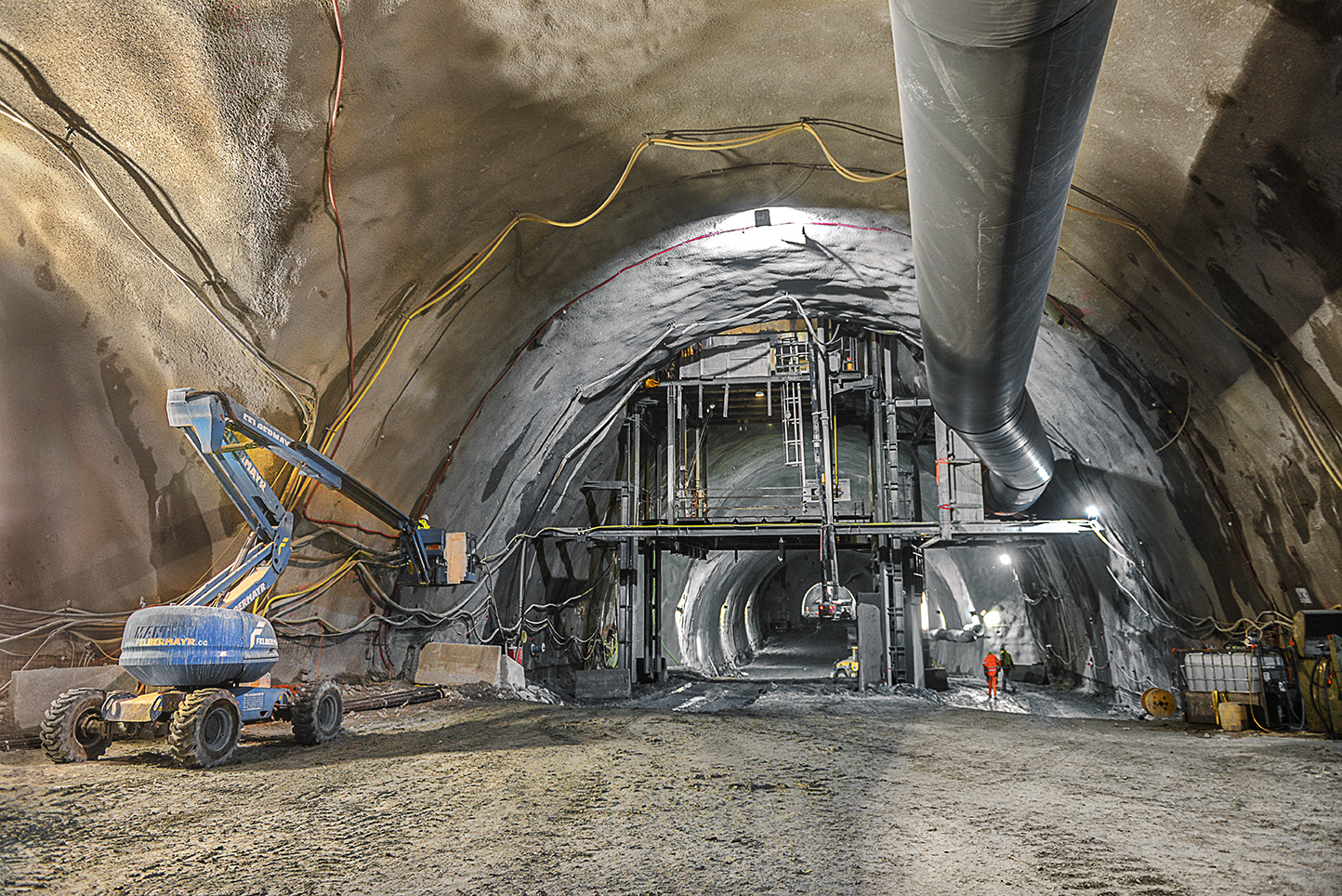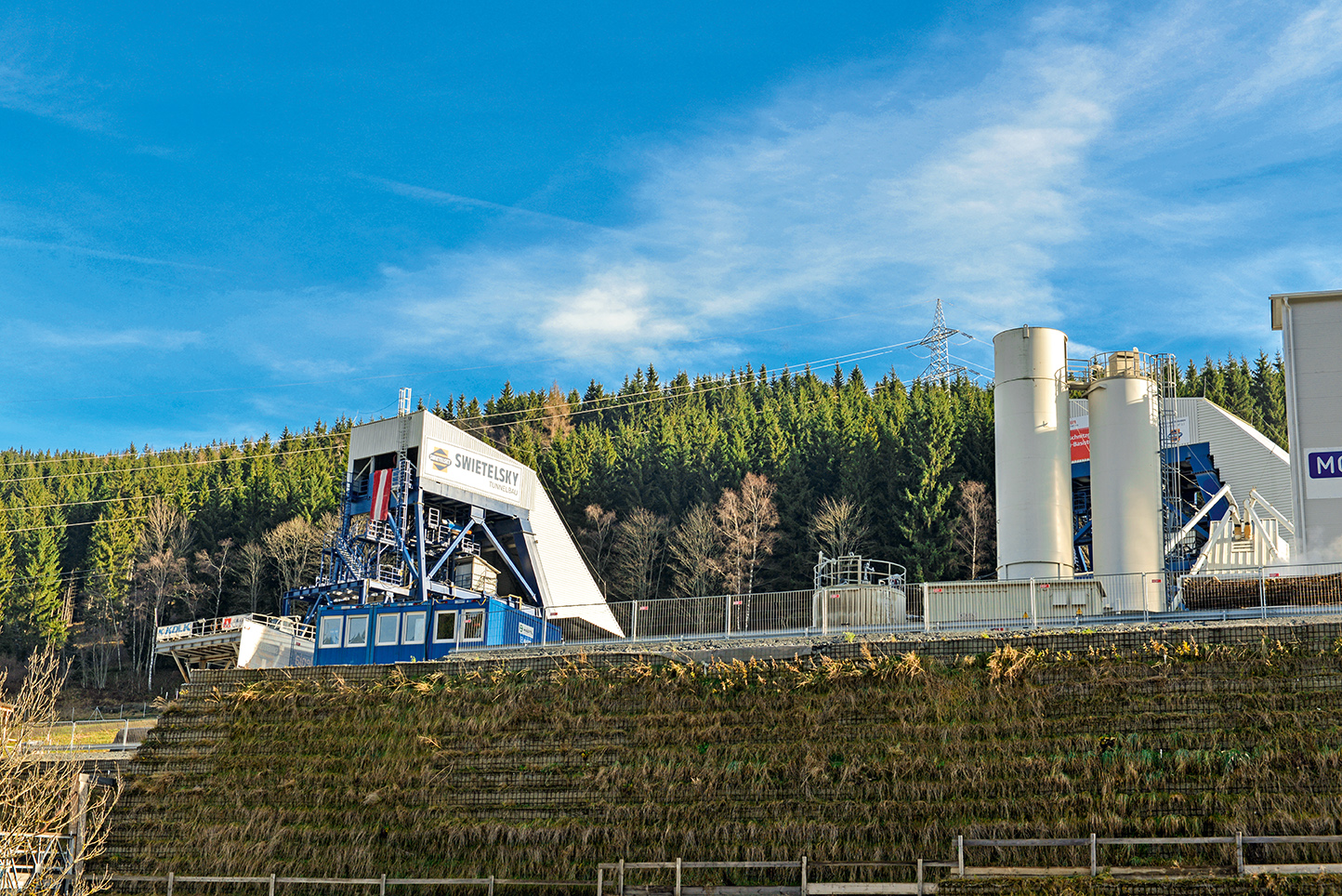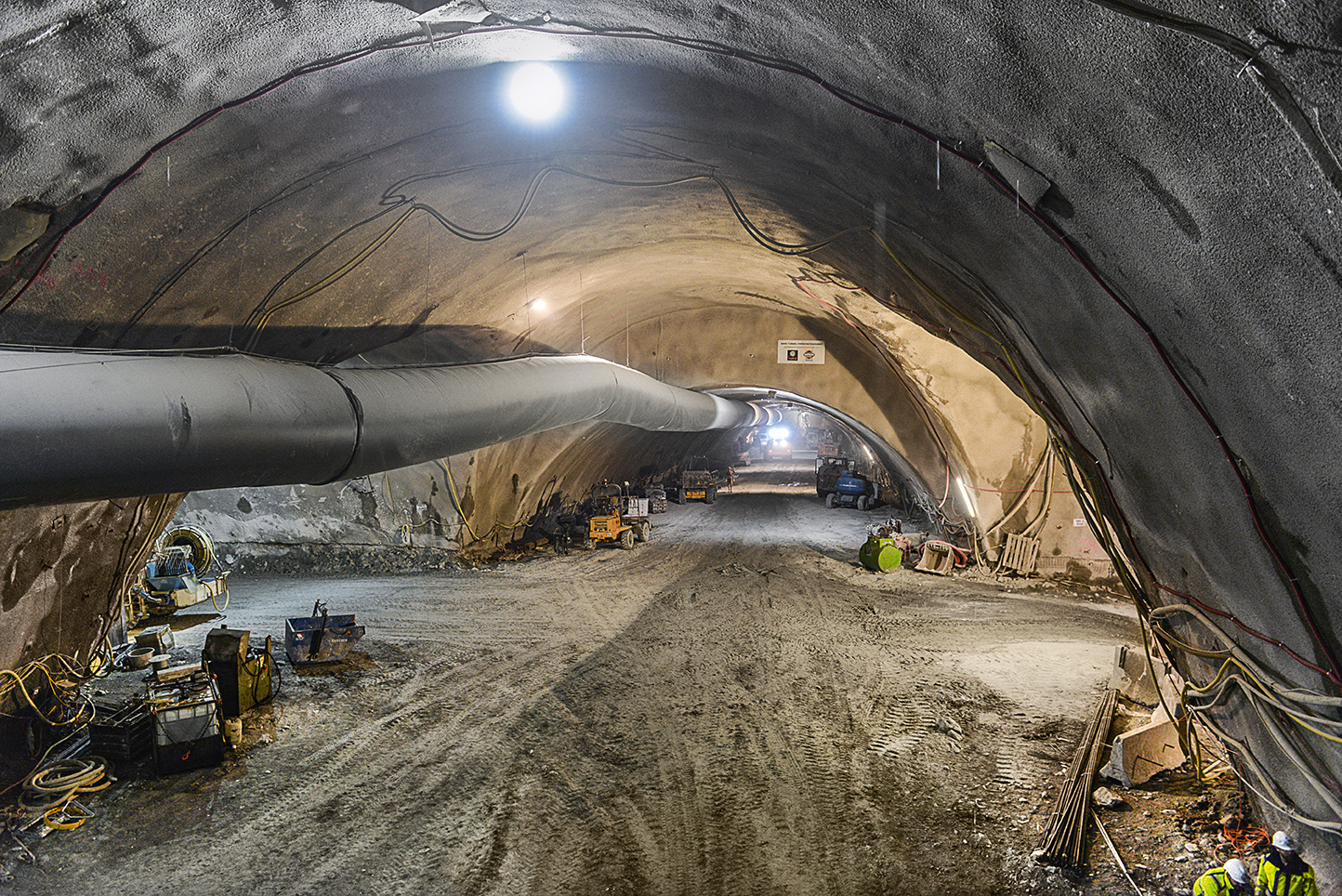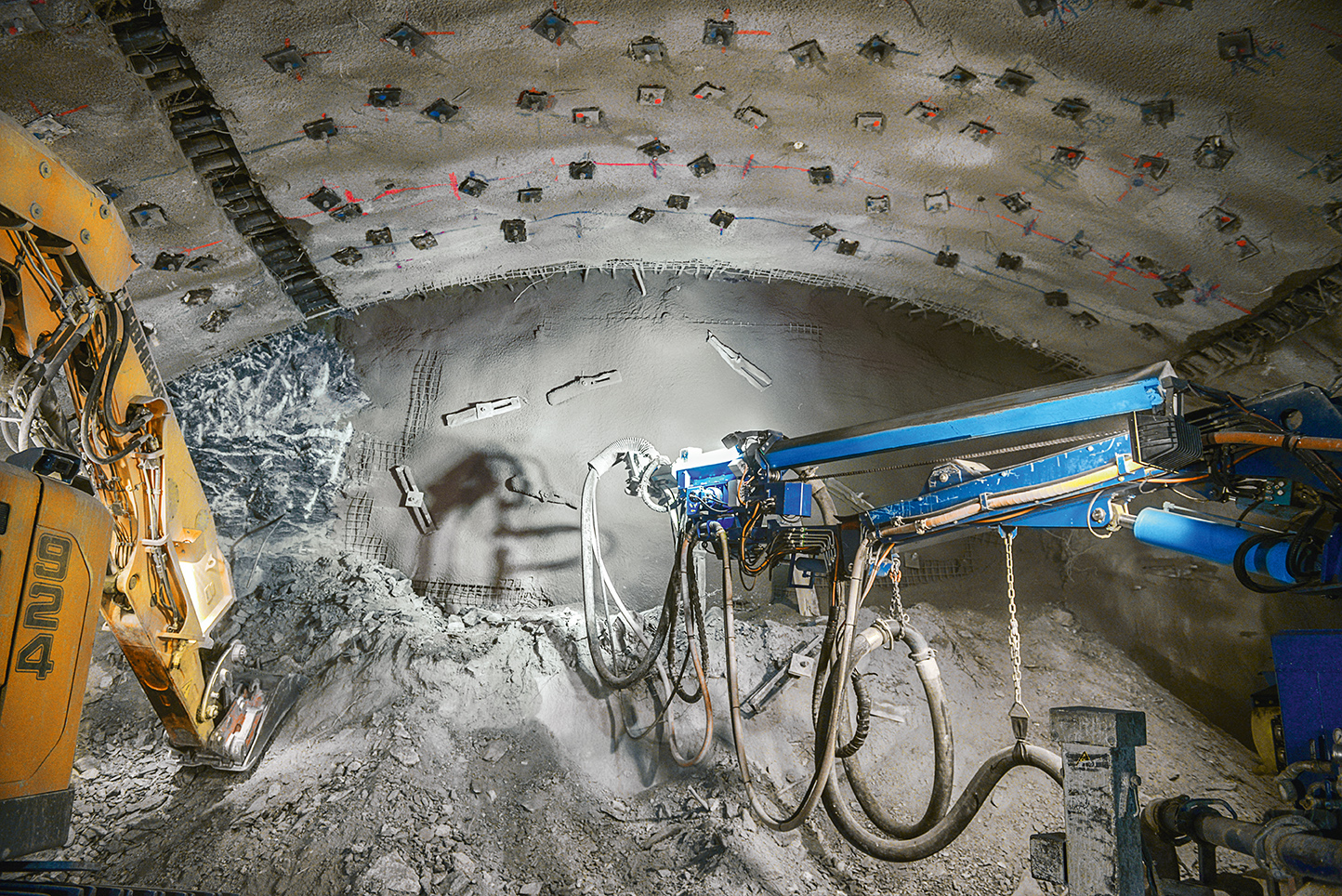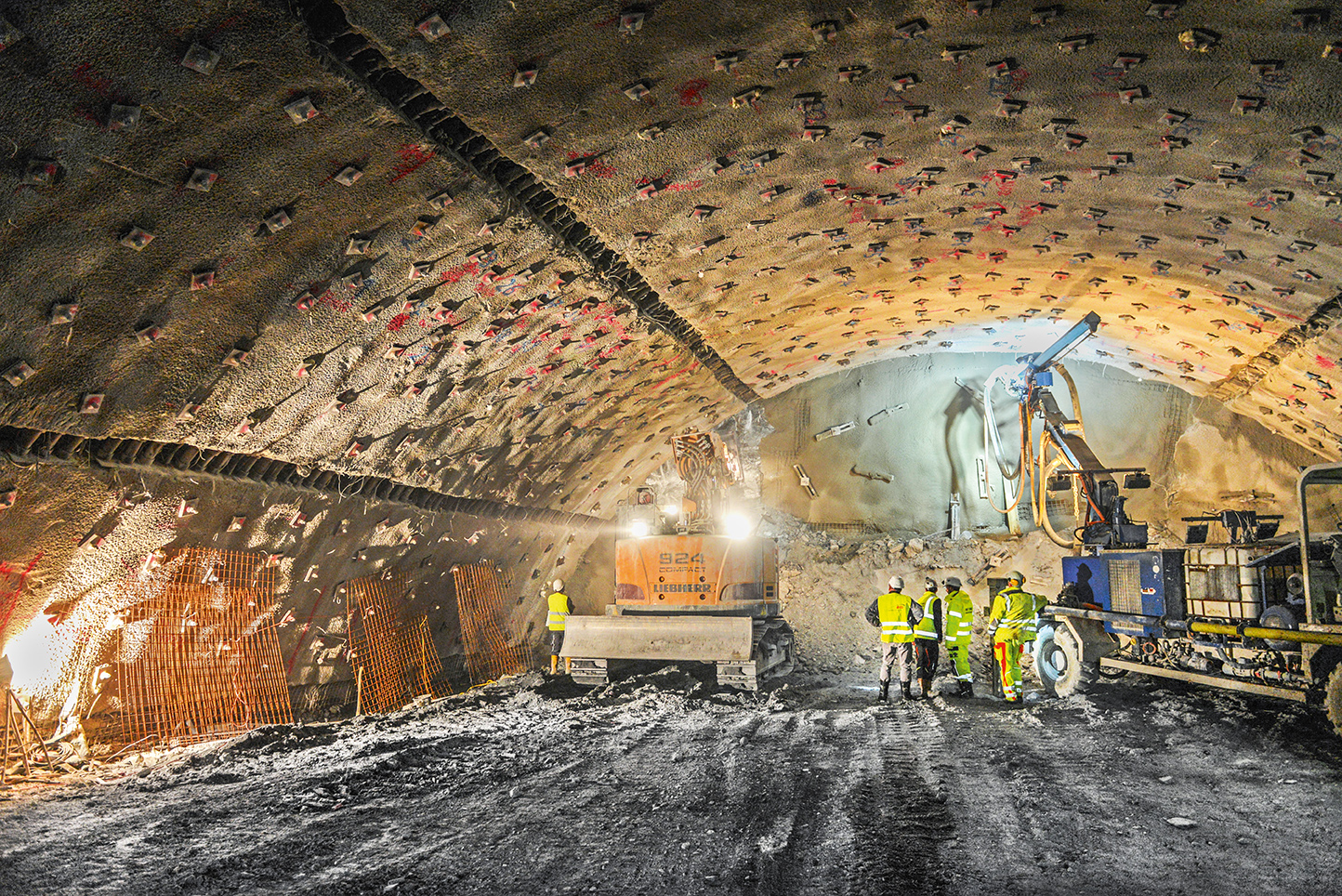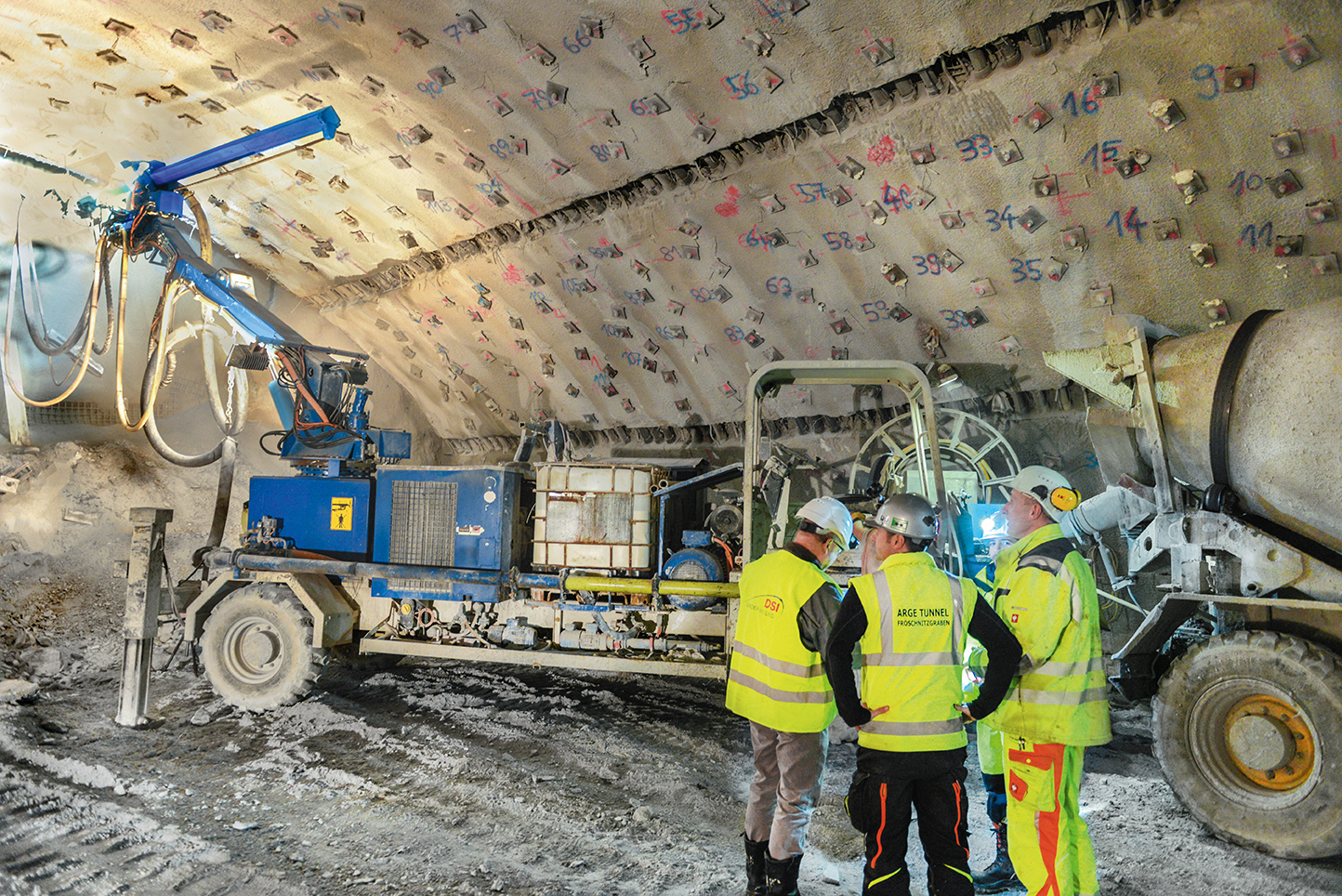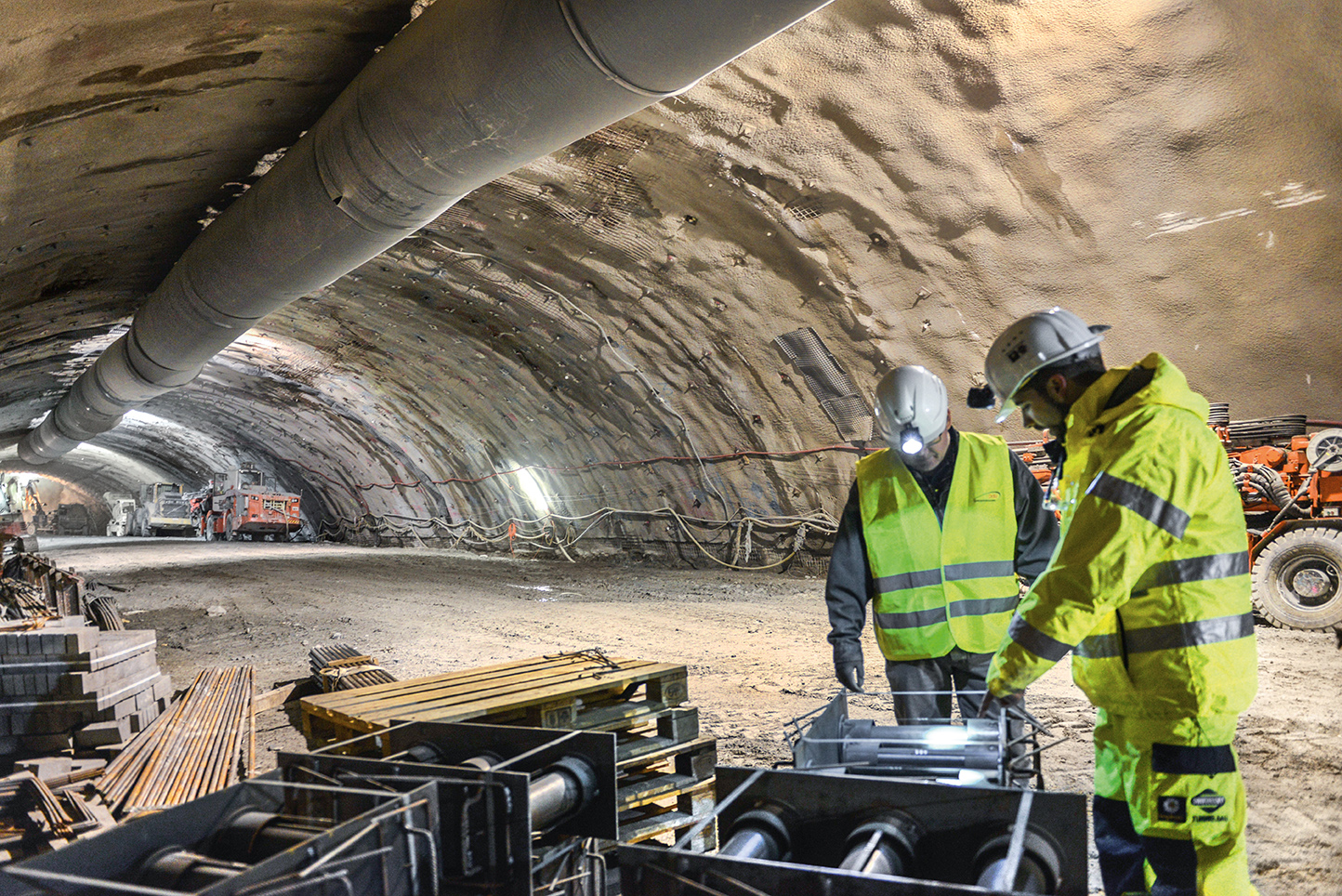 The Semmering Base Tunnel: Safe Tunneling at the Froeschnitzgraben using DSI Underground's Support Products
The 27.3km long Semmering Base Tunnel, together with the Koralm Railway, forms part of the Baltic-Adriatic Axis. The current project consists of three contracts. The double tube railway tunnel between the towns of Gloggnitz and Muerzzuschlag is located south-west of Vienna and will shorten traveling time between Vienna and Graz by 30 minutes to approx. 2 hours.
The Froeschnitzgraben Tunnel, the 13km long middle section of the Semmering Base Tunnel, is being built under Contract SBT2.1. The tunnel is being advanced in both directions from the Froeschnitzgraben intermediate access south of the town of Steinhaus. The intermediate access consists of two 10m Ø, 400m deep shafts. At the bottom of the shafts, a 400m long longitudinal cavern and transverse caverns are being built that will later be used as a subterranean emergency station for trains. The approx. 8.6km long eastern section towards Gloeggnitz is being excavated using two tunnel boring machines. In this area, the tunnel is mainly advanced in gneisses and schists with minor localized faults and little water ingress in competent rock mass. Advancement of the western section towards Muerzzuschlag is being realized conventionally on a length of 4.3km using the New Austrian Tunneling Method (NATM). The west drive is mainly characterized by the prominent nappe boundary between the Wechsel unit consisting of gneisses and the Semmering unit consisting of gneisses and greenstones. There is a thick fault zone consisting of quartzites, phyllites and aquiferous carbonates in this area. Here, an approx. 200-300m long zone with heavy water ingress was expected. Furthermore, high water pressure was likely to be encountered in this area. To stabilize advancement in this challenging section, DSI Underground Austria supplied OMEGA-BOLT® Expandable Friction Bolts among other products. In the west drive, the DSI Hollow Bar System was used. DSI Underground also produced and supplied Lattice Girders, AT – LSC Elements, SN Anchors, tubespiles and AT – TUBESPILE™ for this major project. DSI Underground's reliable ground support products contributed to a safe and efficient advancement of the Froeschnitzgraben Tunnel.
Back
More Projects