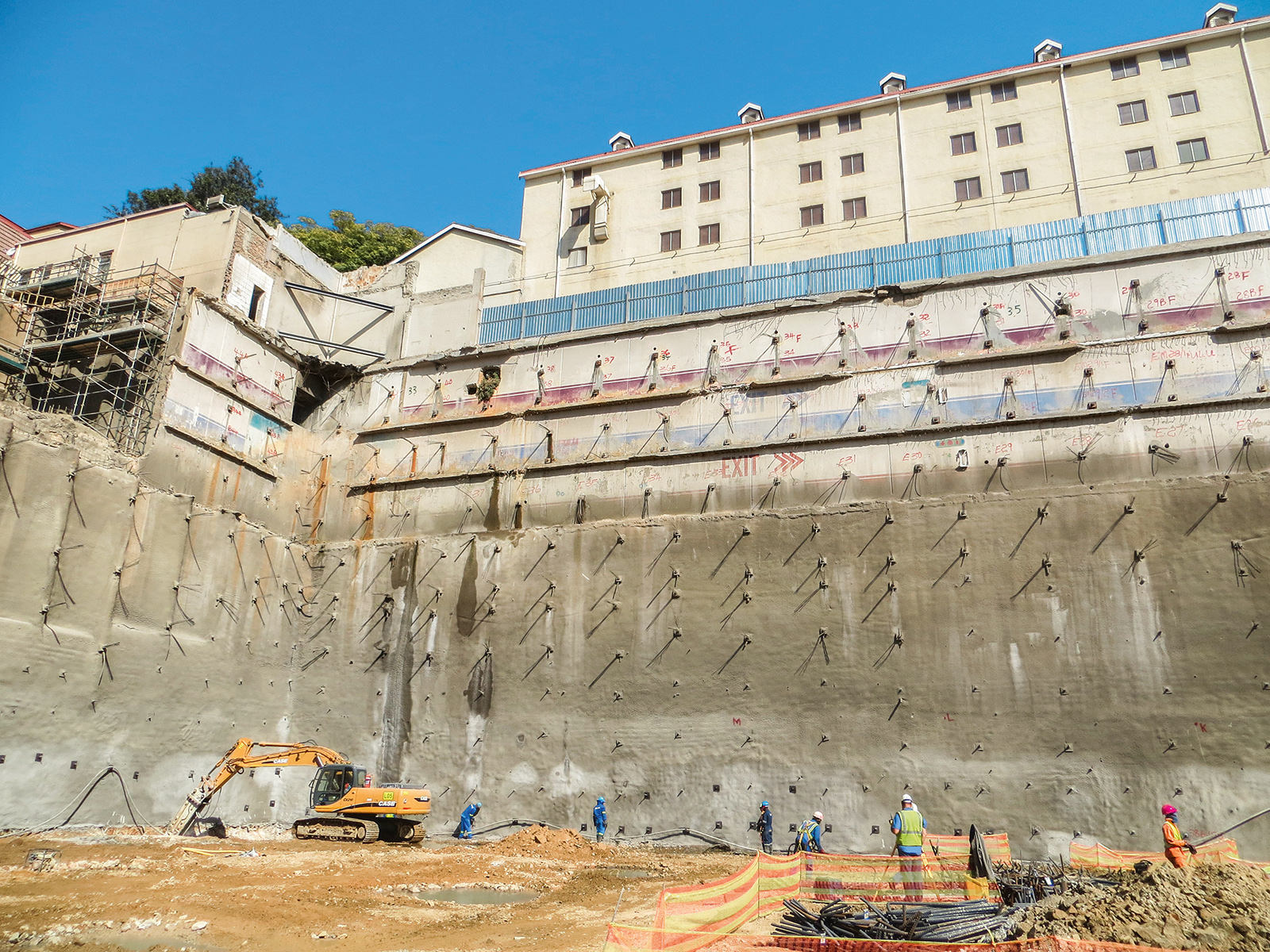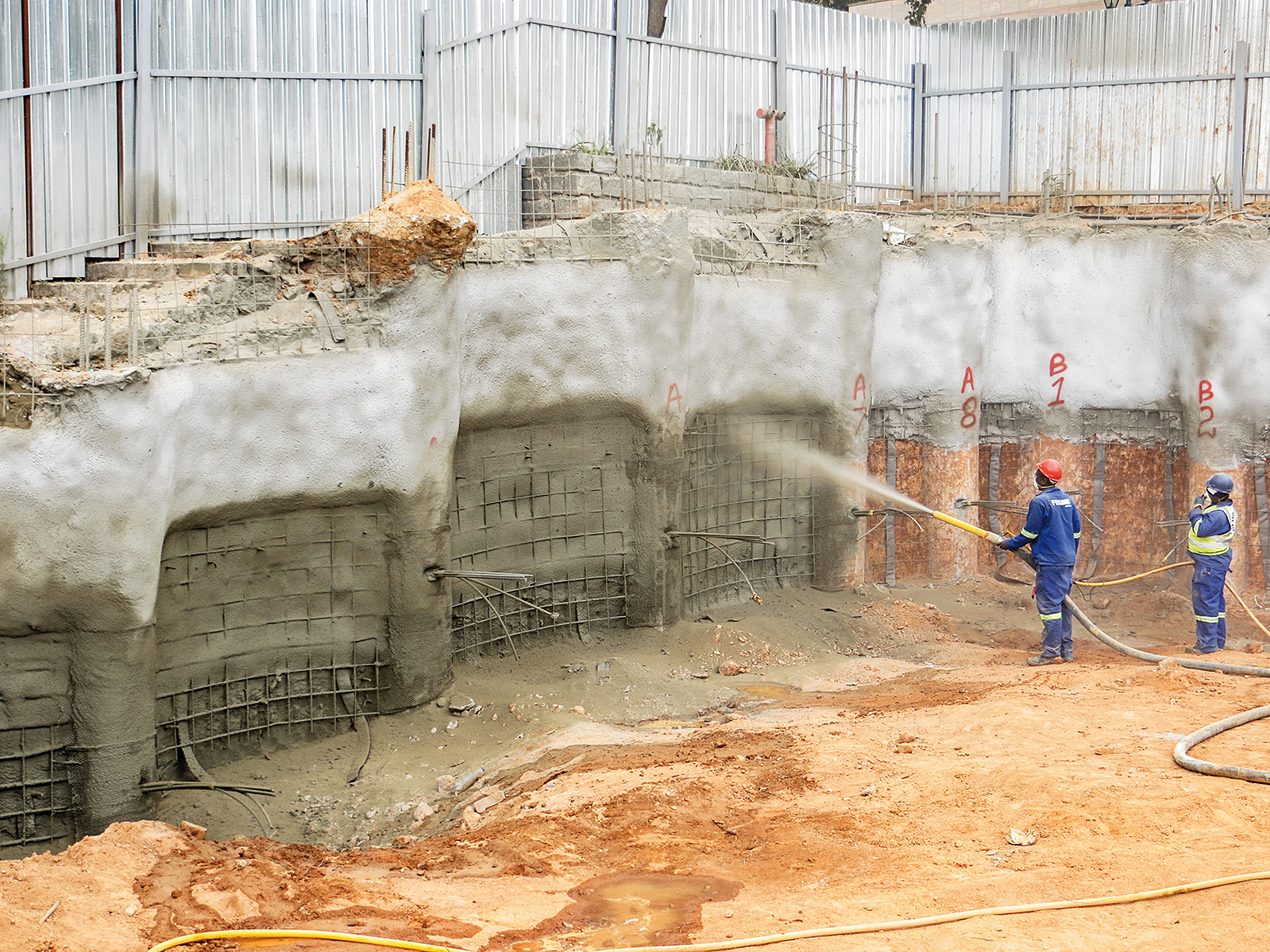 Redevelopment of the Village Walk Site in Sandton using DSI
In June 2014, the decision was taken by Eris Property Group to demolish the Village Walk Shopping Center in Sandton, a city north of Johannisburg, South Africa, and to build an office tower, a residential tower and another building containing shops on these premises. A 7 story underground parking garage is planned underneath.
In the first phase, the existing boundary walls with the Balalaika and Protea Hotels had to be stabilized. The second and final phase included the excavation and lateral support to the new proposed basement layout, including the demolition and removal of the existing 4-basement parking garage.
Construction was complicated by time constraints as well as by the challenging stabilization of the adjacent property structures and the heavily used roads. The lateral support of the up to 24m deep excavation was also complicated by water-bearing and often saturated silt. Copious amounts of ground water from approximately 12m below original ground level had to be accommodated to maintain access throughout the site.
A meticulous approach was undertaken to separate the old parking basement structure from the surrounding hotels. Concrete beams and slabs were strategically cut and removed to allow the safe demolition of the old structure. The existing basement wall was then supported by ground anchors. New "columns" were installed below the existing boundary wall and anchor force through these doubled in order to offer the necessary support.
Stable support in the rapidly altering geology was achieved through a combination of strand anchors, rock bolts and soldier piles. 1,187 temporary DSI Strand Anchors in lengths of 12 to 20m were installed for the lateral stabilization of the excavation. Furthermore, 663 DSI Hollow Bar Anchors were used as rock bolts.

The anchor systems for lateral support were designed using the observational method. Realistic soil parameters were used for the design of the lateral support and expected wall movements and anchor forces obtained for various stages of the construction. The performance of the anchor systems was then monitored and compared with predicted deflections and forces. Where movement or forces exceeded the anticipated values, additional anchor systems were installed.
Thanks to the meticulous planning and execution combined with the efficient anchor system, work was successfully completed.
Back
More Projects