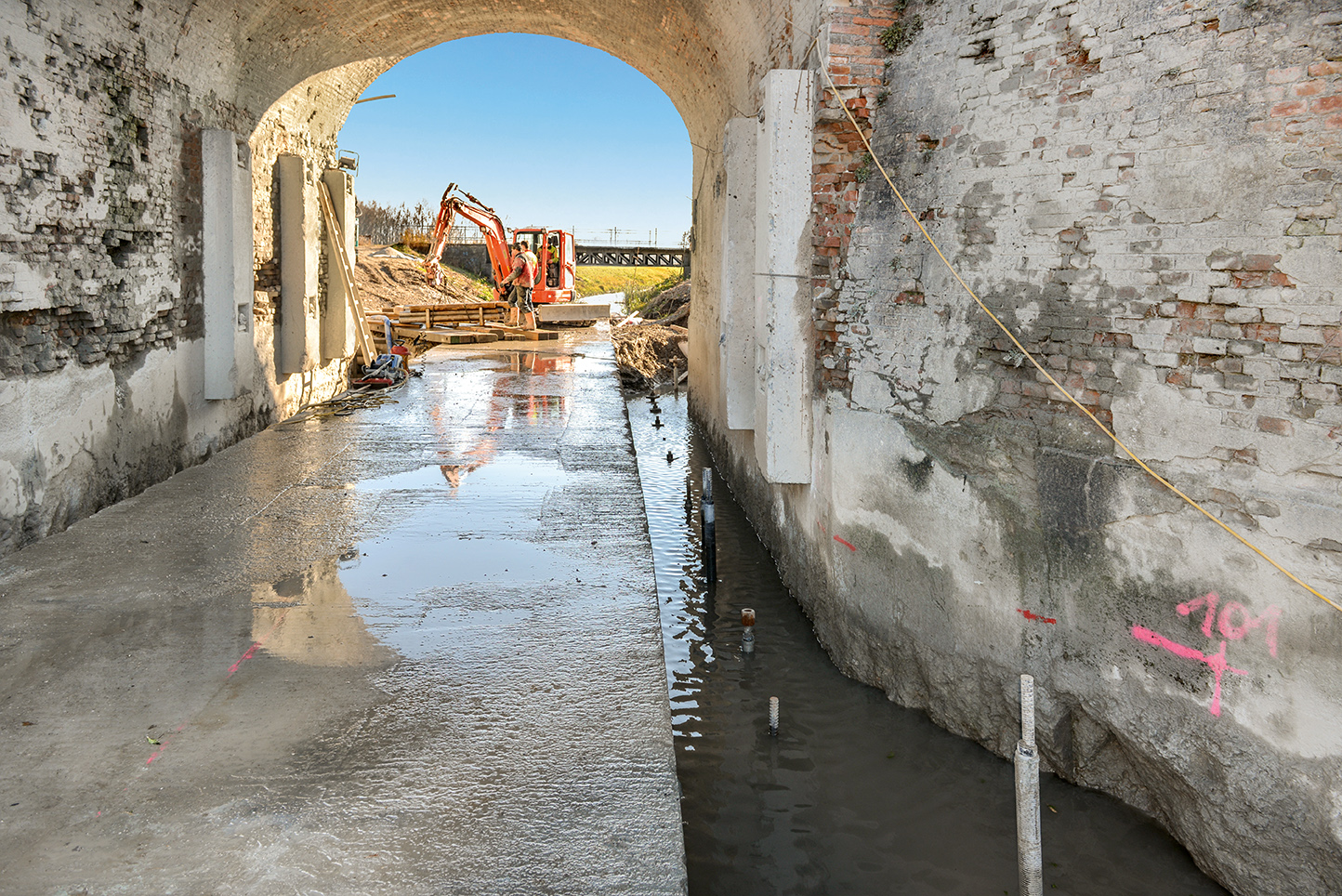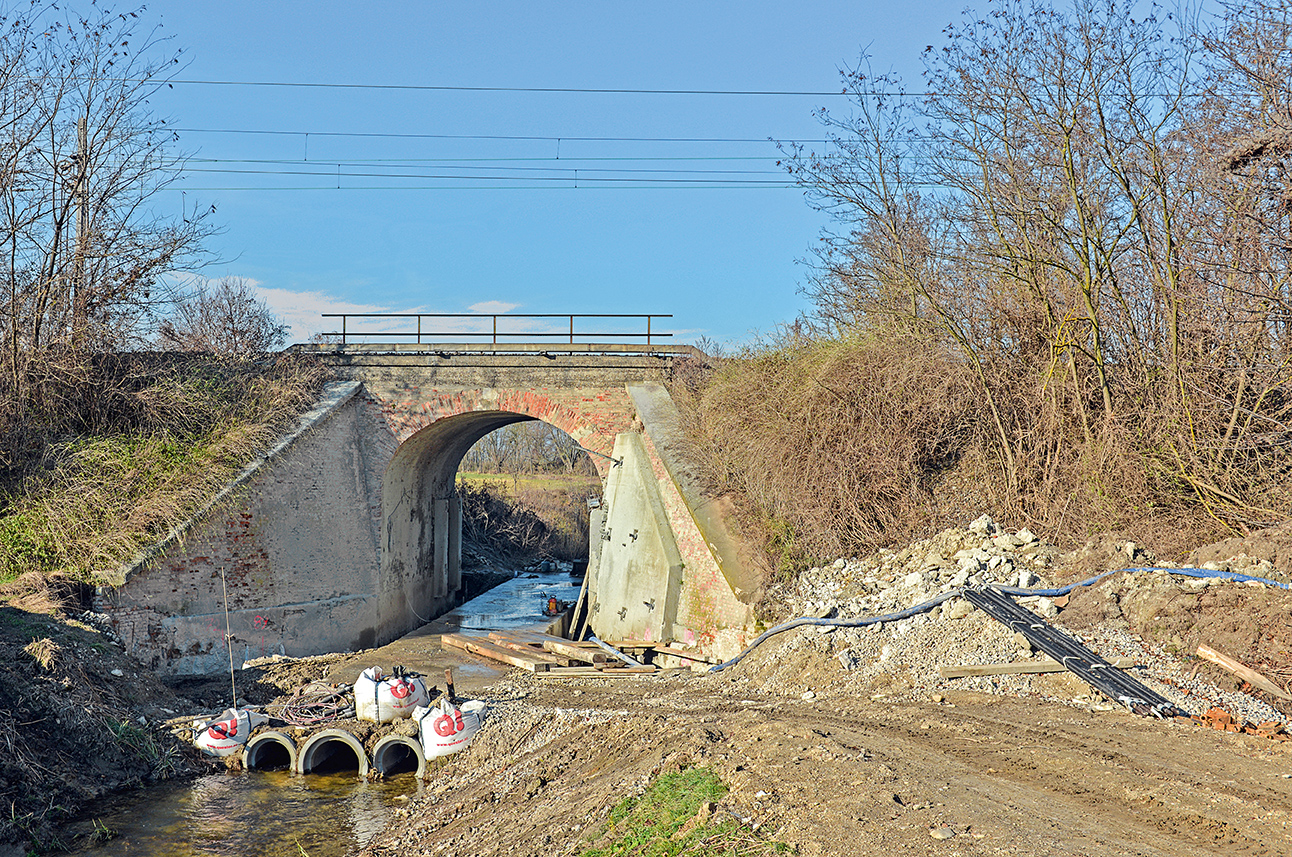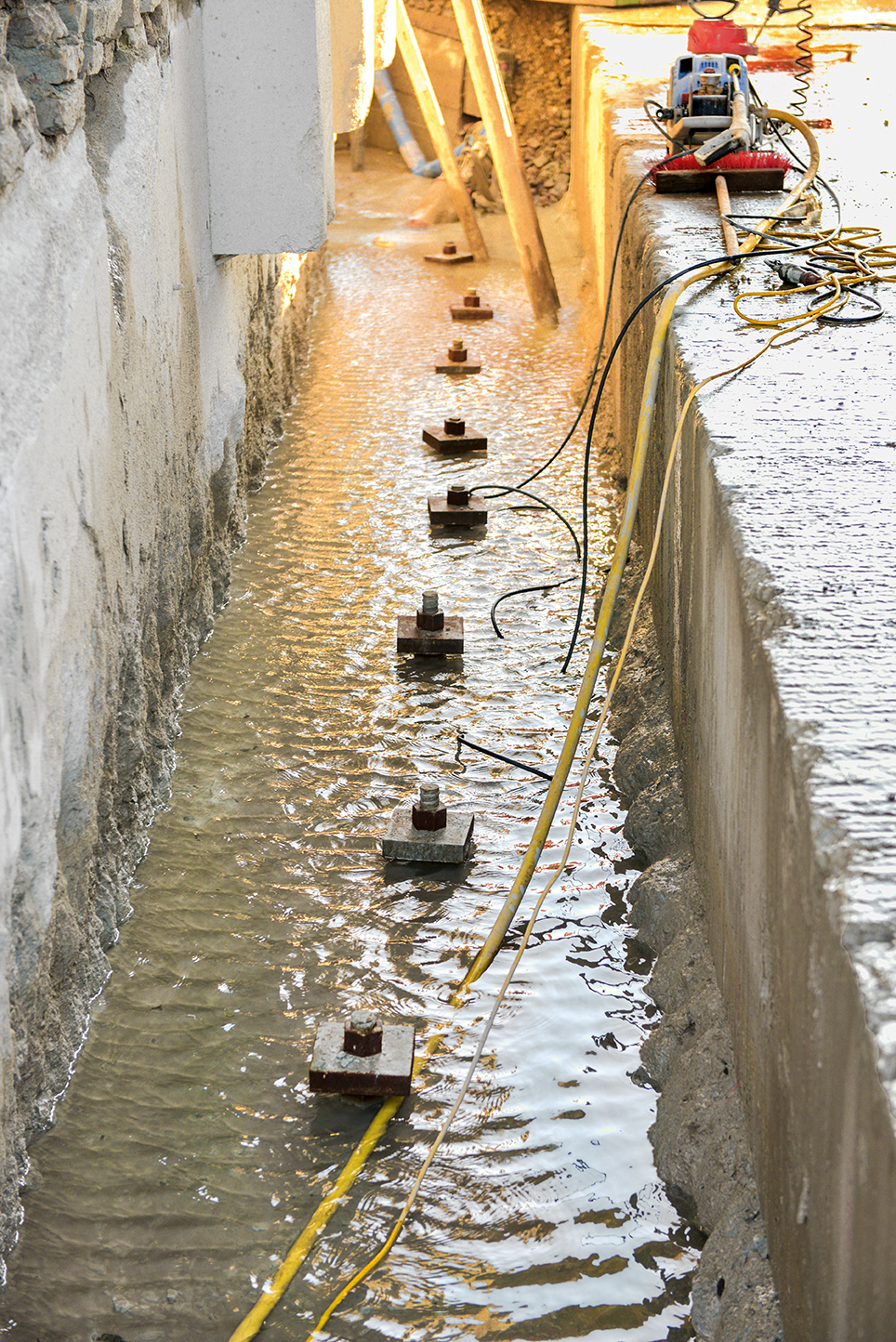 New High Speed Railway Section with DSI Micropiles: Extension of the Nordbahn near Vienna
Within the scope of the Nordbahn railway extension from Vienna North to Bernhardsthal, the affected sections are being widened to a high speed cross section of 4.70m. Work also includes the strengthening of several existing structures to permit the creation of a high speed railway section.
This project also includes the existing Weidenbach railway bridge in the Gaenserndorf-Weikendorf section. The bridge had to be extensively reinforced and stabilized using a DSI Micropile foundation.
Since work was carried out underneath the bridge, which resulted in height restrictions, theDSI Micropiles were supplied to the jobsite in segments with a maximum length of 4.75m and then extended to the total pile length by couplers. The permanent DSI Micropiles are double corrosion protected by a corrugated plastic duct with an inner cement mortar layer between the corrugated duct and the steel tendon.

For the posterior foundation of the bridge, a total of 561m of 43mm Ø, 43TR S670/800 DSI Micropiles was installed. 18 15.35m long DSI Micropiles and 18 14.25m long DSI Micropiles were used. 32 micropiles were installed complete with pile heads designed for compression loads. To prevent seepage of the cement mortar into the soil, DSI Underground Austria also supplied 600m of 145mm Ø fabric tubes.
Back
More Projects