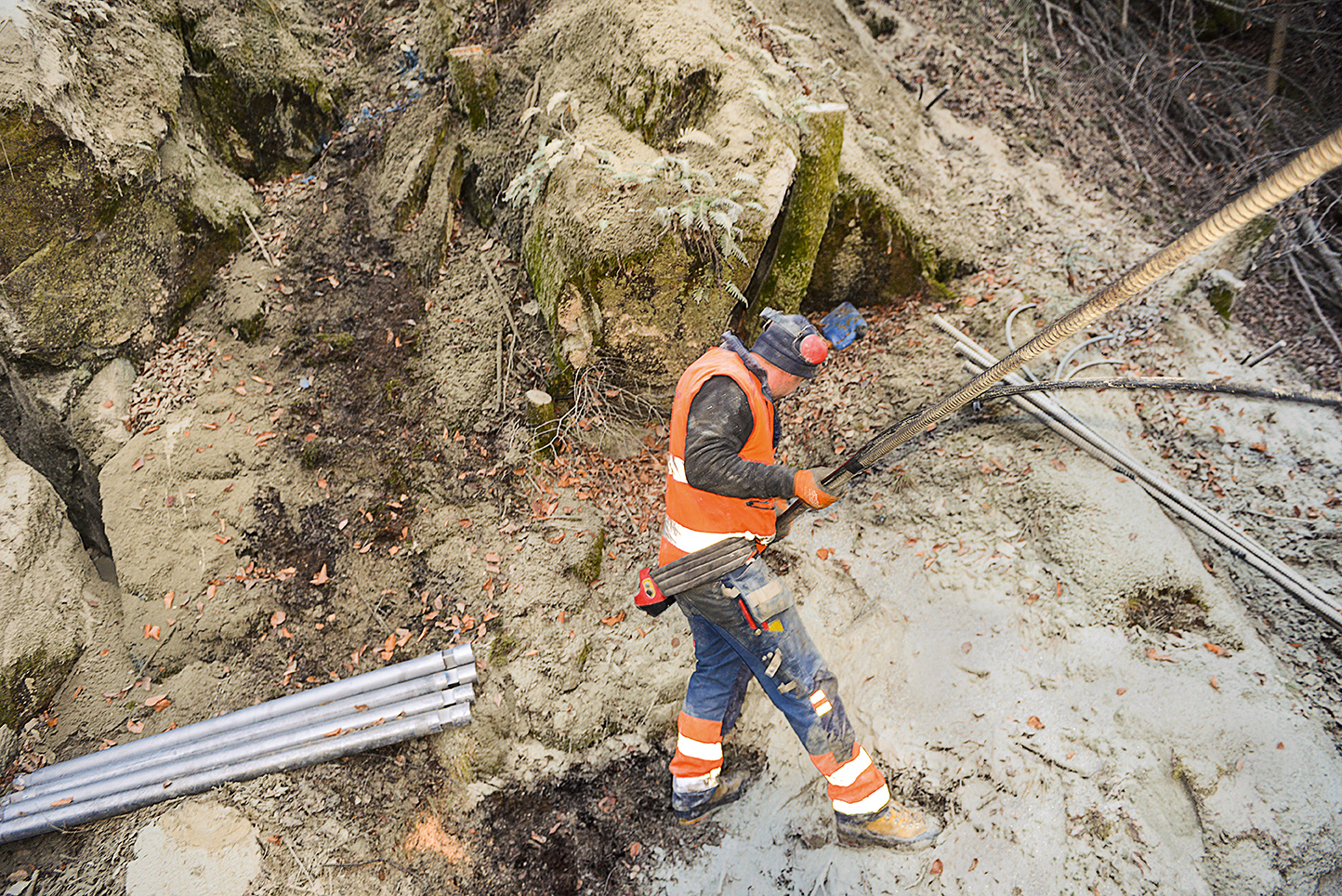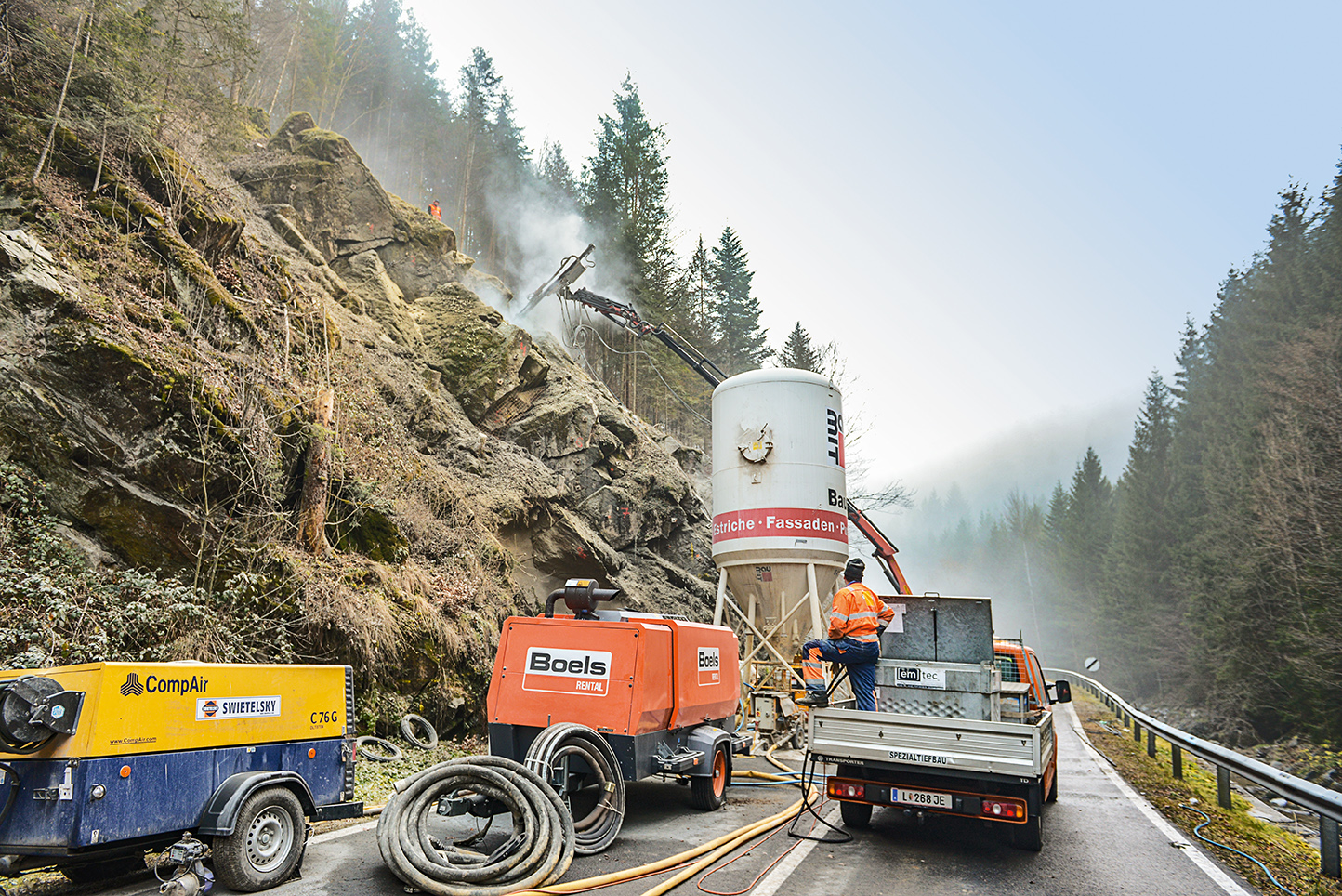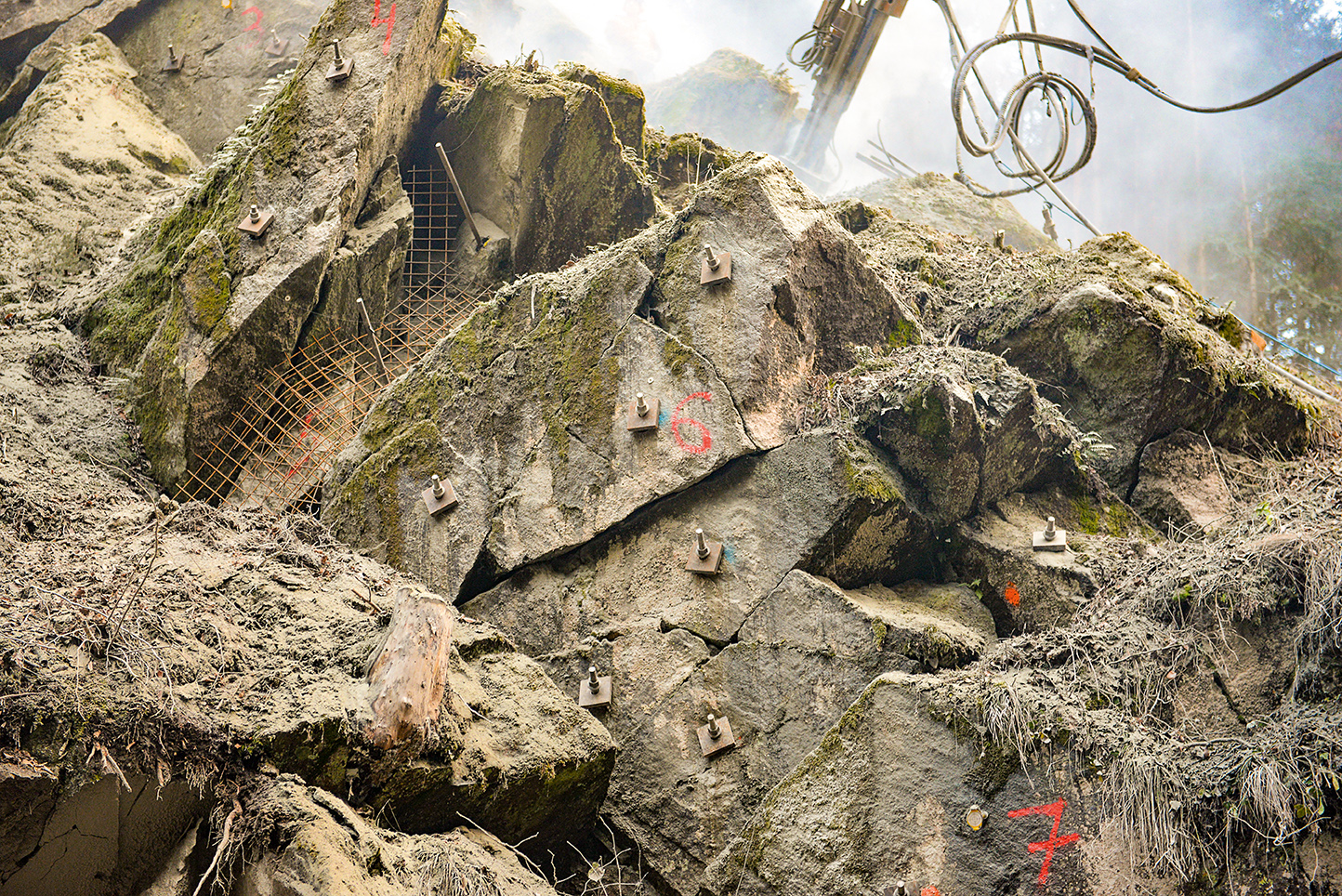 Immediate Measure using DSI Bar Anchors: Stabilization of a Rock Fall near Vorau
In November 2016, a large rock fell onto L 405 Vorau Road near km 22.7 between the towns of Vorau and Rohrbach in Styria, Austria. As a result of this rock slide, the L 405 was closed to traffic in this area.
In order to permit a partial reopening of the road, immediate steps were required. The rock face was stabilized from the road using a crane mount from which approx. 750m of boreholes and rock anchors had to be installed. Furthermore, the partly fractured rock was stabilized using 1,200m² of rock mesh.
To stabilize the rock fall, DSI Austria supplied 950m of 28mm Ø, 3-12m long DSI Bar Anchors including accessories.
Due to the fractured rock, the 150 DSI Bar Anchors had to be installed with fabric tubes from a telescopic work platform. For this purpose, the DSI Bar Anchors were fitted with 900m of 90mm Ø fabric tubes.
Back
More Projects