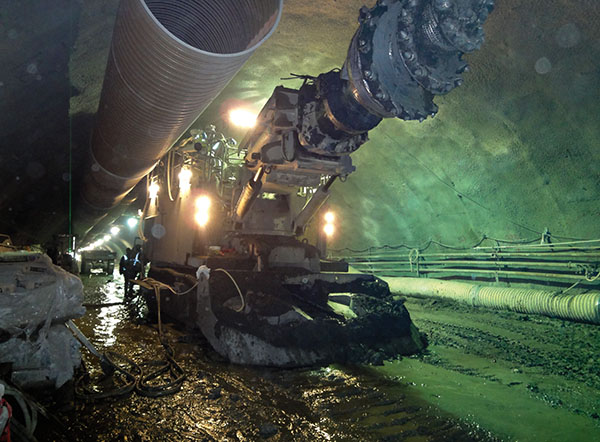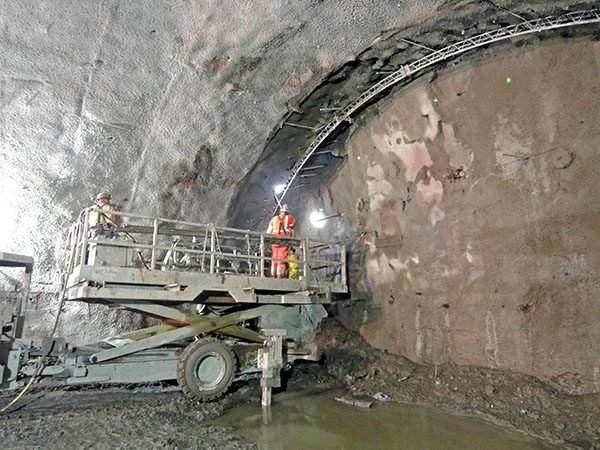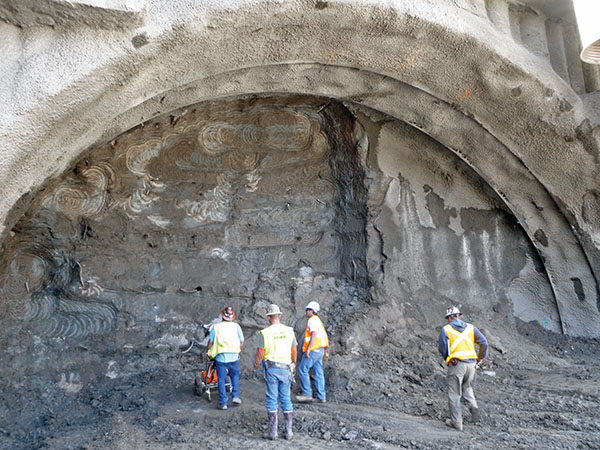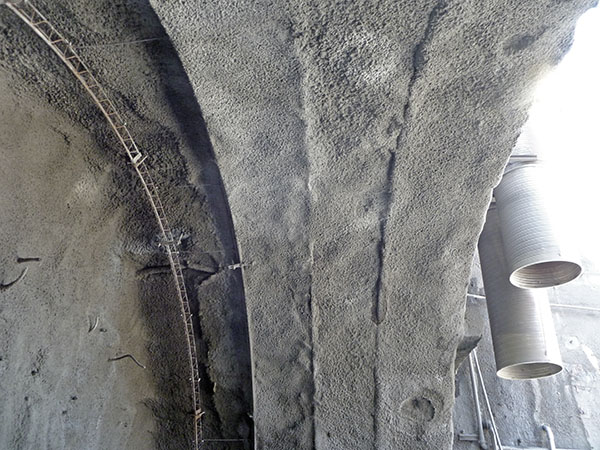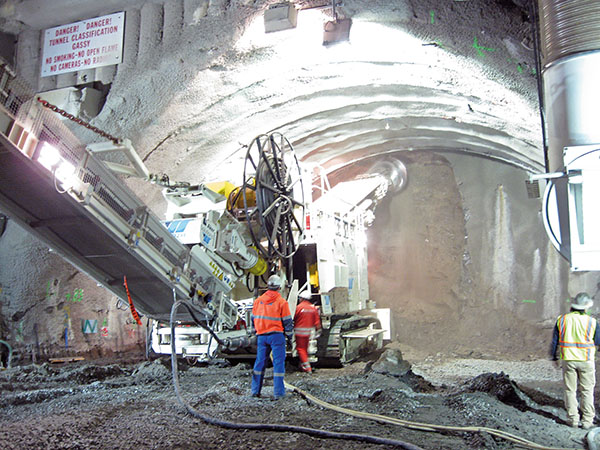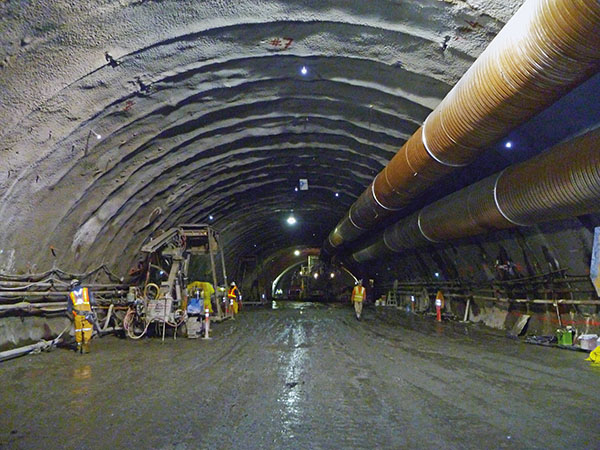 Tunneling Machines and Ground Support from a Single Source, Caldecott Tunnel
The eastern side of San Francisco Bay is densely populated. The residents of this region, who commute between Oakland and San Francisco, use Highway No. 24 for their daily journey to work. This highway, which is becoming increasingly congested, runs through the Caldecott Tunnel underneath the Berkeley Mountains between Oakland and Orinda.
The first two double lane tunnel tubes date back to the Thirties and the third tunnel tube was built in the Sixties. The middle tube is opened for one direction at a time depending on the main flow of traffic. At approx. 160,000 vehicles per day, this system creates long bottlenecks in the direction that can only use one tube. A fourth tube will bring relief for this situation so that there will be two tunnel tubes per direction beginning in 2014.
The prevailing geology with its many different soil conditions and four major and three minor fault zones poses many challenges for the stabilization of tunnel excavation work. A large active fault zone that could cause an earthquake of 7.4 on the Richter scale at any time is located in the immediate vicinity of the project. Consequently, the approx. 1,000m long tunnel has to be built absolutely earthquake proof. That is why a double lining which requires complex stabilization methods is being created. In addition, the complete tunnel is endangered by potential gas leakages. This means that all of the equipment used for tunneling must be explosion proof.
Excavation is carried out with a road header in accordance with the New Austrian Tunneling Method (NATM). As an authorized dealer of Aker Wirth in the United States, DSI supplied a Type T3.20 Wirth road header. The machine's electrically powered drill boom covers an advance area of approx. 7x9m.
Once a defined length of excavation has been reached, the ground support products consisting of lattice girders, spiling and IBO and glass fiber reinforced (GRP) anchors and shotcrete are installed. The lattice girders, which are supplied by DSI, are fully integrated into the lining so that porous zones and shotcrete spray shadows can be avoided. This minimizes ground deformations and significantly enhances the impermeability of the shotcrete lining. In addition, DSI supplied DSI threadbar for spiling, IBO Self-Drilling Anchors, Type ALWAG Systems and GRP anchors for stabilizing the excavation area. Once the excavation work has been completed, the shotcrete lining is covered with a waterproof membrane. Afterwards, the final cast-in-place concrete lining is built. The Caldecott Tunnel's fourth tube is scheduled for completion in mid-2014.
Back
More Projects