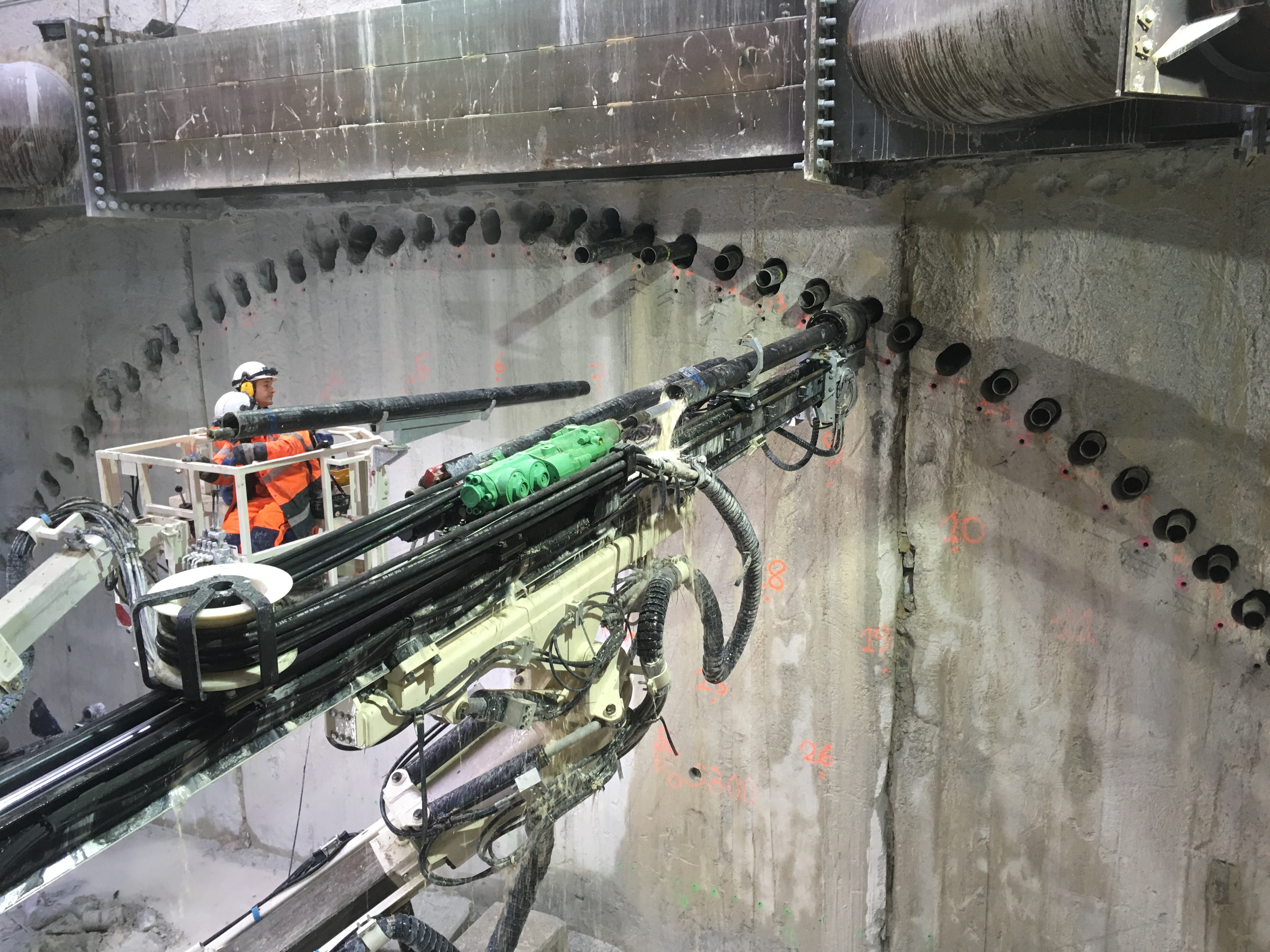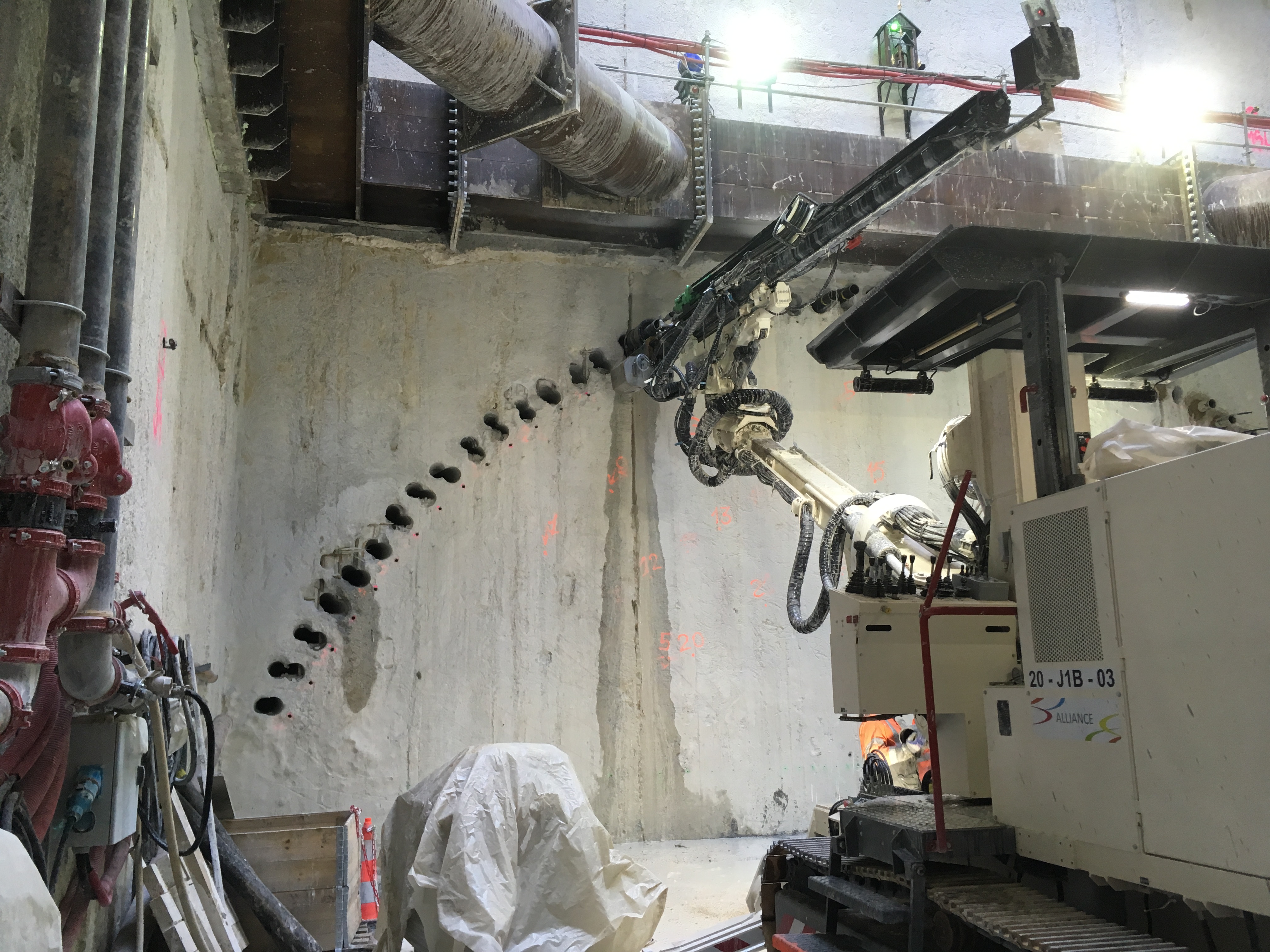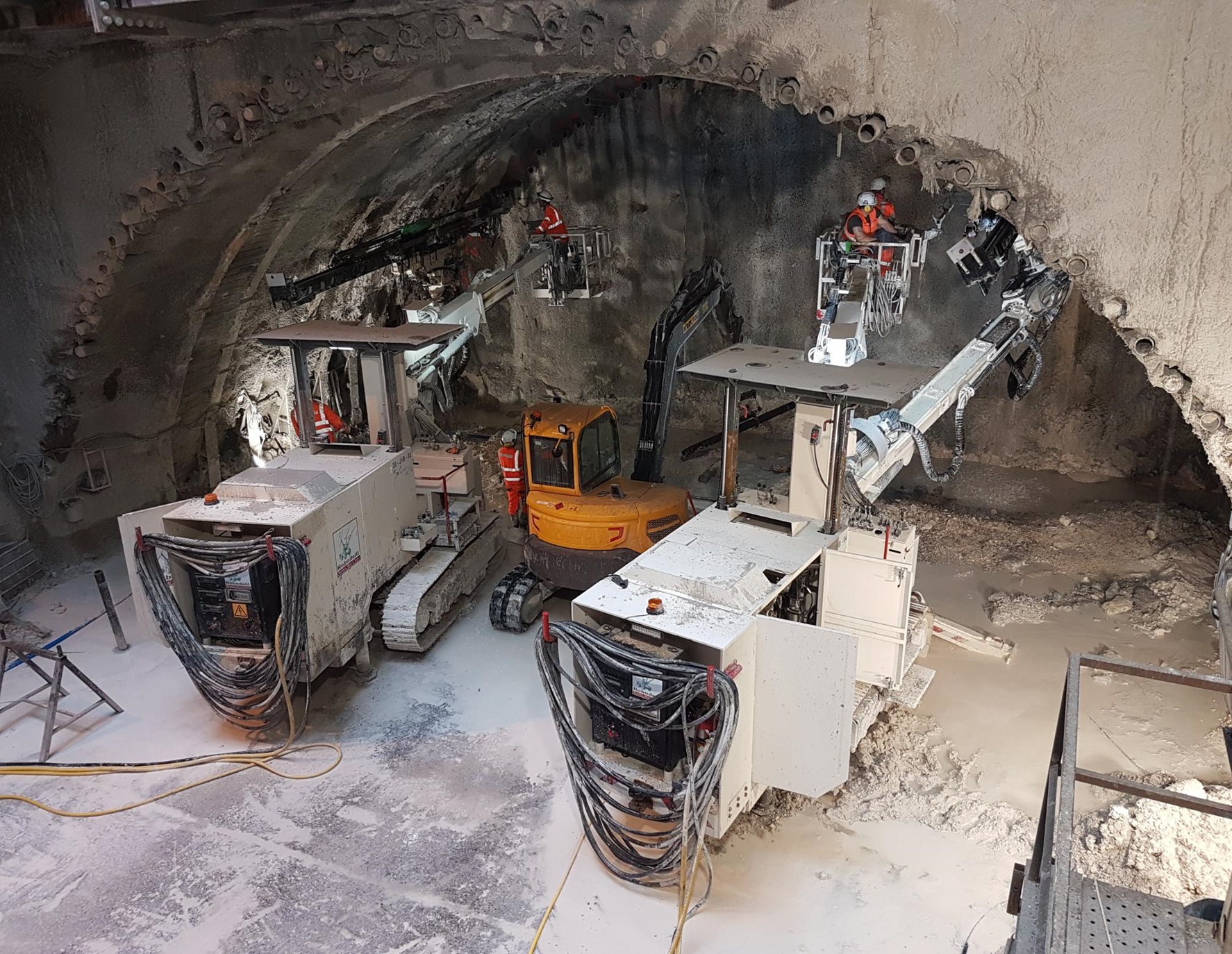 Ground control solutions for Grand Paris: Line 15 – Lot T2C
The Grand Paris Express consists of four new metro lines which will enable direct passenger transportation between the Paris of suburbs bypassing the city of Paris. One of them is Line 15, connecting Noisy-Champs station with Champigny. Once the construction is finished, this 75 [km] metro line with 36 stations will be one of the longest underground passenger traffic tunnels in the world.
The construction lot T2C with a length of roundabout 7 [km] is a key part and establishes the connection between Noisy and Champs southeast of Paris. It consists of a 4,7 [km] long tunnel between Noisy-Champs and Champigny, a 2,2 [km] long bypass tunnel with a maintenance station, a large-scale underground junction cavern, and intermediate access shafts. The two running tunnels have been excavated with a EPB TBM, all other sections have been excavated using conventional methods. The entire construction lot is located in a densely populated area.
Challenging ground conditions, limited space for construction, and the requirement for minimization of settlements in an urban environment have been key drivers in the selection process of ground control systems for this tunnel project. From the very early beginning on, DSI Underground teamed up with the French OEM Robodrill, to be able to provide a customized package solution for mechanized installation of tunnel support systems for the consortium.
Application of the AT – Pipe Umbrella Automation and Squeezing Unit enabled an optimization of the excavation geometry (sawtooth profile) and reduction of over-excavation. During construction, physical labour required was reduced to a minimum, while enabling supreme occupational safety. Exceptional design requirements did lead to the use of heavy-duty self-drilling hollow bar foot piles, which have been installed with a customized rod handling system mounted on a track drilling machine.
The superior load-bearing capacity of the AT – 139 Pipe Umbrella System using DSI Underground's proprietary squeezed connection technology did allow for additional material savings, compared to pipe umbrellas with conventional threaded connections. During construction, significant installation cycle time savings where recorded, the team of the consortium was impressed by simple and easy handling. DSI Underground provided on-site technical support by experienced trainers for several weeks. Underground construction works at Line 15 Lot T2C started in 2016 and have been completed in 2020. DSI Underground is proud for the contribution to a safe and efficient completion of this project.
Back
More Projects