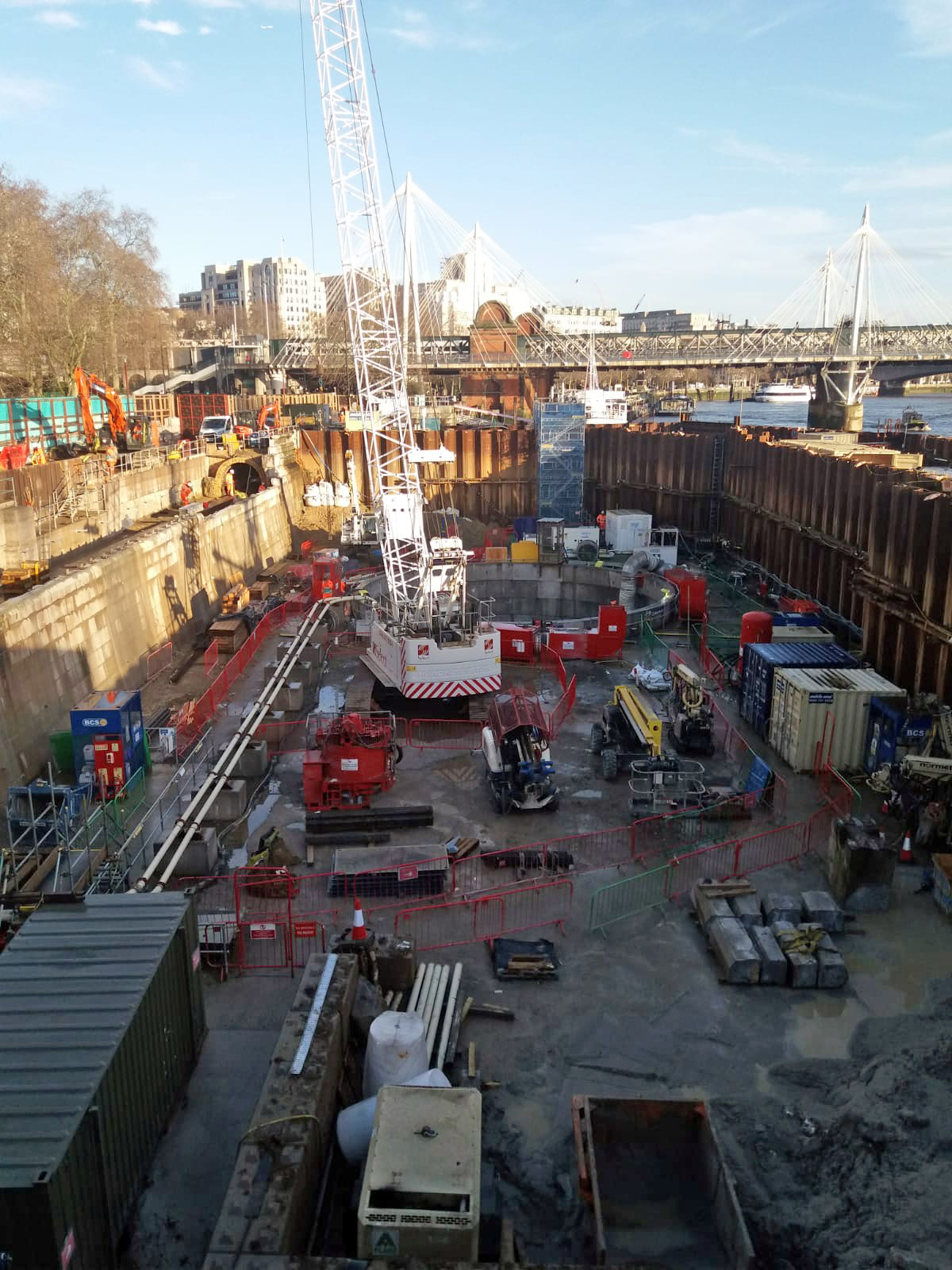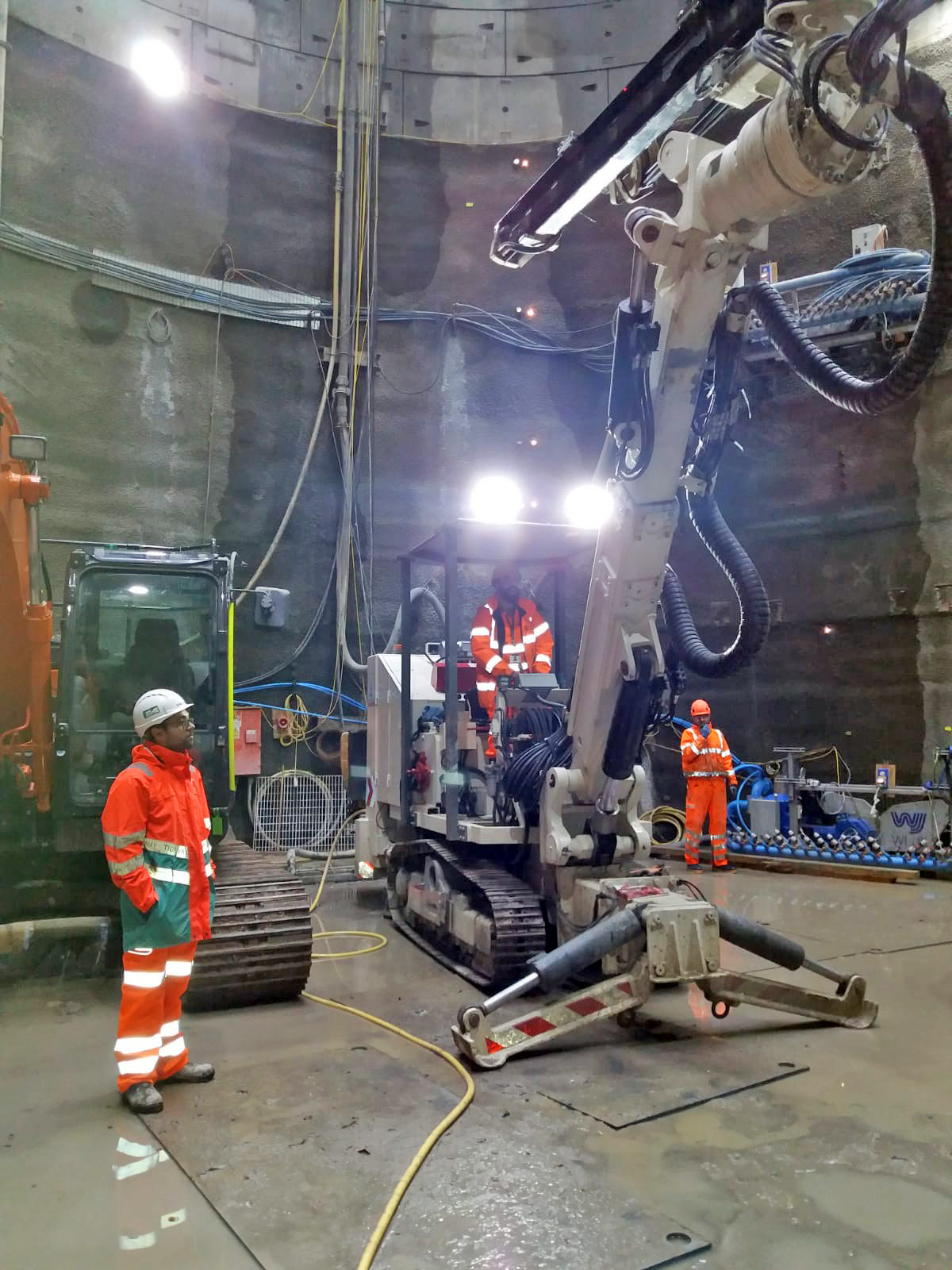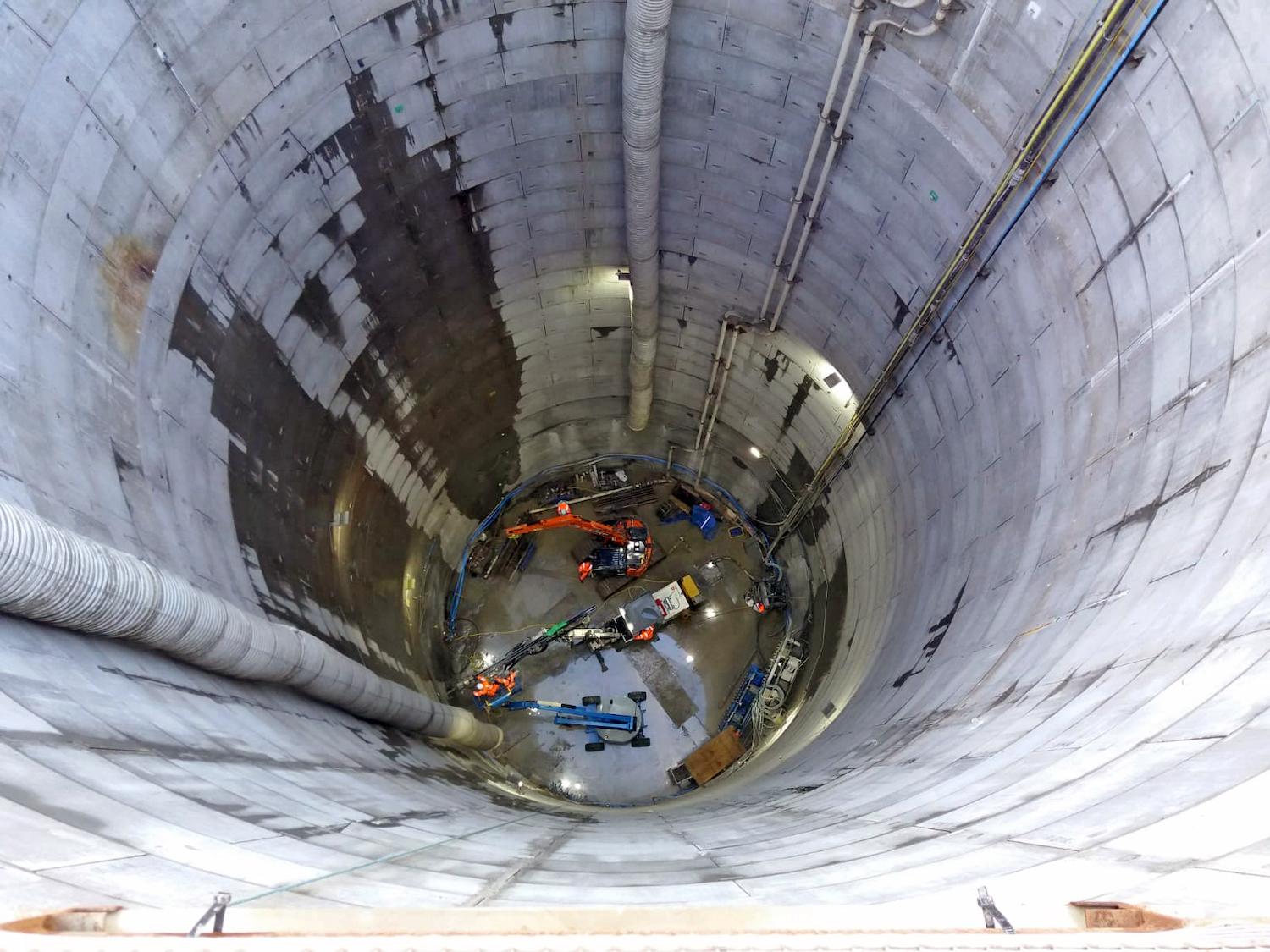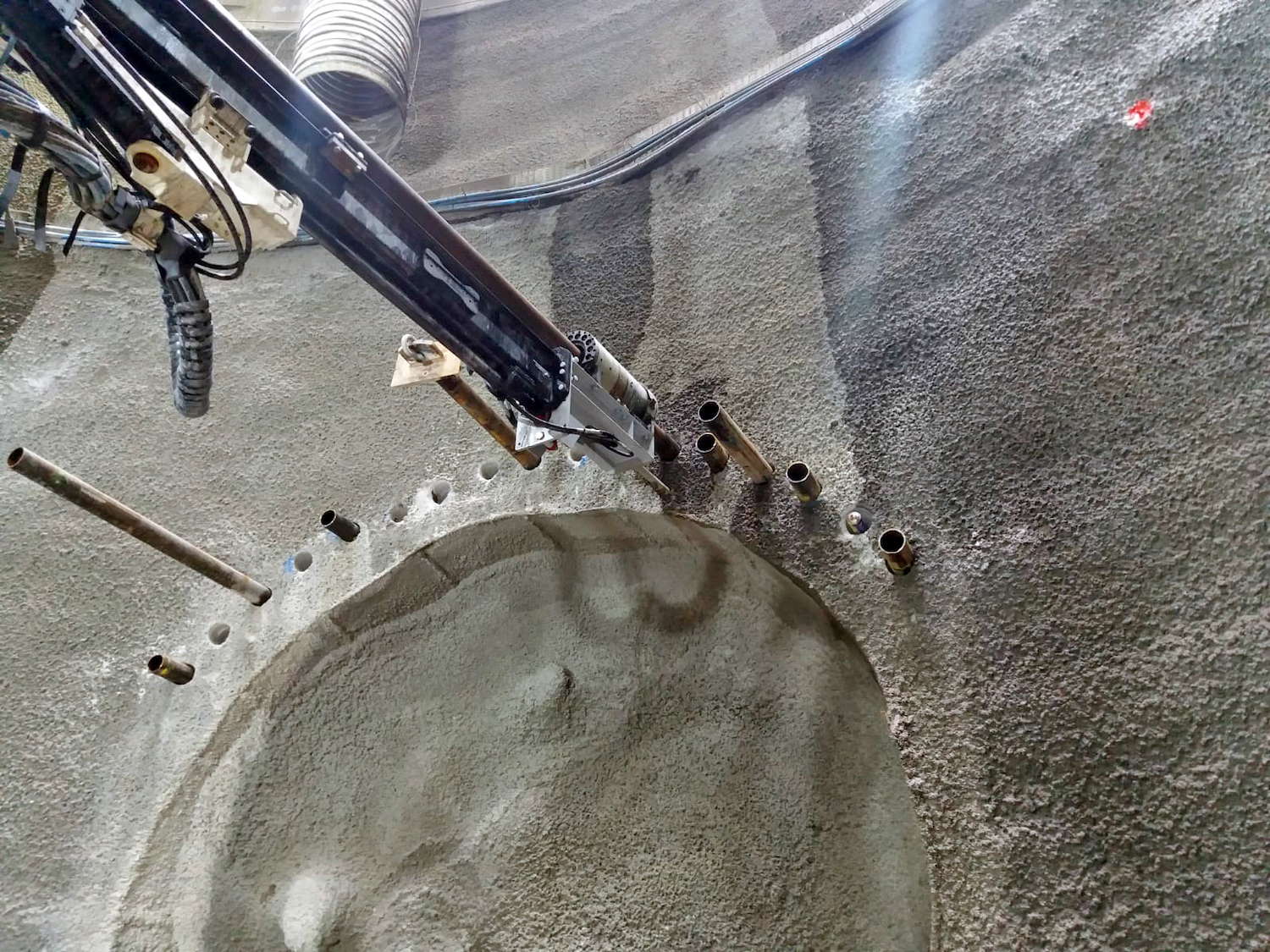 Thames Tideway Tunnel, London: DSI Underground Supplies AT – Pipe Umbrella System with Innovative Squeezed Connection
London's sewage system currently discharges tens of millions of tonnes of untreated raw sewage per year into the tidal reaches of the Thames. The system was built in the 19th century, when London had a population of two million, and the system was designed for four million inhabitants.
For this reason, a new "Super Sewer", the 25 [km] long Thames Tideway Tunnel, has been under construction in London since 2016 as an interceptor, storage and bypass tunnel. The new tunnel is designed to reduce overflowing wastewater into the Thames River.
The tunnel route starts at a depth of 30 [m] in Acton in West London, runs eastwards through central London below the Thames and ends at a depth of approx. 70 [m] at the Lee Tunnel in the Abbey Mills Pumping Station. After completion of the project, 90-95% less wastewater will be discharged into the Thames, which will improve the water quality of the river.
The main tunnels are being driven by a total of six 800 ton tunnel boring machines (TBM). In the area of the Victoria Embankment site, DSI Underground's innovative AT – Pipe Umbrella System with squeeze connection, 114.3 x 6.3 [mm] was successfully used to drive an access tunnel. This system ensures fast, easy and economical connection of pipe umbrella tubes. The installation was carried out with a Robodrill drill rig, which was optimized to the AT – Automation Unit and the AT – Pipe Umbrella System.
For the squeezed connection of the pipe umbrella system, a pre-manufactured beveled pipe end is inserted into the already installed tube, and both tubes are force and form fitted within a few seconds by using a hydraulic hollow jack. The squeezed connection guarantees a significantly higher bending stiffness in connection area in comparison to conventional threaded pipes. This system is the ideal solution where space is limited and also increases the installation progress, the load-bearing capacity, minimizes over-breaking (saw tooth profile) and thus increases the safety of the work in tunnel construction. In addition, R32 self-drilling spiles were used for securing.
Completion of the Thames Tideway Tunnel is scheduled for the year 2025. Once it is commissioned, it will clean the river for London and its inhabitants and enable the city to preserve a rich and diverse ecology.
Back
More Projects